Why You Need Ransomware Protection
80%
organizations worldwide fell into ransomware attacks in 2021
$20 Billion
is estimated to be paid in ransom by the end of 2022
150+
ransomware families were found in 2021, craving critical IT systems
Get your data fully prepared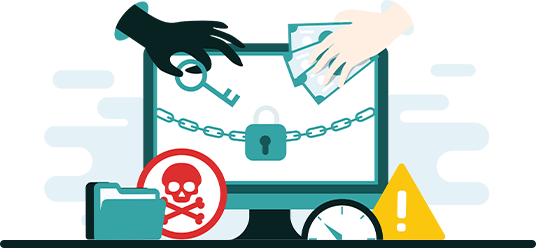 Coexisting with modern virtualization technology, the ever-changing cybersecurity threats have become more and more difficult to catch. In this never-ending hide-and-seek play, the first and most important thing we can do to be the winner is to race against time--establish a complete and cutting-edge protection plan, before ransomware comes to our invaluable digital assets. Do it with Vinchin Backup & Recovery for a better future in cloud-based IT environments.
How We Prevent Your Data from Foxy Ransomware
Why we are better than Veeam for this

Backup Storage Protection
The unique built-in feature of Vinchin Backup & Recovery protects your backup storage from any malicious attack and potential danger
Extra Overhead
Security Mechanism
Deployment
Availability
Operational Limits
Overall Performance
Vinchin
No. Only simple installation of the software is required.
Veeam
Yes. Since Veeam is Windows-based, you must at least have another Linux server as the hardened repository.
Vinchin
Built-in feature using real-time IO monitoring technique to directly prevent ransomware from storage layer.
Veeam
Build Linux-based hardened repository to prevent ransomware from storage layer.
* Integration with 3rd party storage is required.
Vinchin
Super easy. You can enable Backup Storage Protection by a simple click at the feature button in the web console of Vinchin Backup & Recovery.
Veeam
Complex. Ransomware protection in Veeam's solution works by the combination of multiple modules and specific hardware/storage device.
Vinchin
Very high. It works to protect all Vinchin supported backup types, including backups of VMs, files, databases, and NAS.
Veeam
Restricted. It only works to protect snapshot-based VM backups. Others like backups of NAS, databases, and transaction logs are NOT included in the support list.
Vinchin
No. Vinchin's ransomware protection solution does not play side effects on basic backup/backup copy job configurations. The data protection plan can still be fully custom-made no matter what.
Veeam
Once implement Veeam's ransomware protection solution, you cannot customize backup/backup copy plan to a full extent, because there're certain limitations on using some of the features.
Vinchin
Very high. Vinchin directly protects the entire backup system from its own side, which gives no chance for ransomware to attack the system.
Veeam
Veeam applies no internal security technique to protect its backup system, so the chances for it being attacked by ransomware are still high.
Complete Data Protection
Flexible Backups
Freely schedule automated VM backup tasks to run at any time of the day, week, or month with popular, effective backup strategies as you like

Multiple Locations
Save extra backup copies to remote site and public cloud storage (AWS S3, Azure, Wasabi, and more), making sure they're always stand-by for fast recovery

Instant Recovery
Revive interrupted business in your key system within 15 seconds at ease to give your customers stable service guarantees

Fast Full Recovery
Send full backup with high integrity back to on-premises/remote production system through simple clicks

Double Encryption
Offer leveled-up data security guarantees with Backup Data Encryption and Encrypted Transmission techniques
Build Secure IT Architecture with Vinchin
Golden Rule Never Fails
3-2-1 Backup Best Practices
3 Backup Copies
2 Storage Media
1 Offsite Backup
Create at least 3 copies of backup gives the first layer of security insurance for your data. You can use Vinchin Backup & Recovery to create a user-defined VM Backup job first with flexible backup strategies (full backup, incremental backup, differential backup), and save another independent copy at secondary storage with Onsite Backup Copy.
Save your backup copies in at least 2 different storage media (like physical server and cloud) further reduces the data loss risk caused by hardware failure. With Vinchin Backup & Recovery, you can create Cloud Archive jobs to always have data on cloud, stay away from the shadow named "ransomware" in the world of physical machines.
Build 1 offsite disaster recovery center stands as the most effective data defense line that minimizes the financial loss and system reconstruction cost after ransomware attacks. Vinchin Backup & Recovery gives a hand on this by providing you Offsite Backup Copy. You can create an extra offsite backup copy job to run right after each local backup job. Once hold highly recoverable data copies in hand, you know that everything is always under control.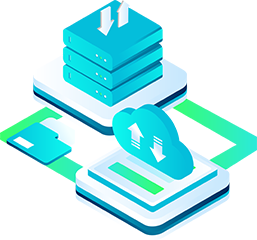 Secret to Business Continuity
Minimize VM Downtime in 15 Seconds
It's always the quality of service that matters. You don't want your customers feeling annoyed by the long-time connection fail problems, without knowing that your primary data center is actually suffering attacks from ransomware. That's what Instant Restore in Vinchin Backup & Recovery is made for. You can instantly recover the most essential business at the remote site in 15 seconds using offsite backup copies without trouble, winning positive impressions from customers back through simple configurations.
No Password No Right
Restricted Data Access
When Vinchin Backup & Recovery is processing a VM backup job, your mission-critical data will be first cyphered via
bank-level encryption algorithm (AES-256 encryption standard)
. To recover these encrypted files, you have to enter a unique password for identity verification every time you need them. This is a double-check method to ensure the safety and high privacy level of important data.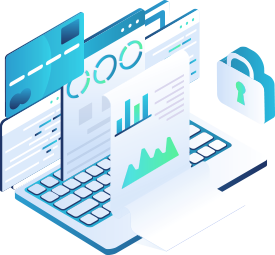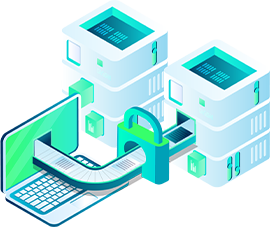 Shield Your Backups All the Way
Encrypted Transmission
Apart from backup data encryption, Vinchin Backup & Recovery also applies
Encrypted Transmission
technique to ensure 0 unauthorized access during the transmission process of backups, backup copies, and backup archives. You don't have to worry about if eavesdroppers are going to launch the war in the middle of the data transmission, since they can barely find vulnerability to get any piece of your backup file details.
Don't Forget the Gatekeeper
Anti-Ransomware Backup Storage
Vinchin Backup & Recovery protects data from ransomware modification by granting exclusive block storage the self-defense capability. Vinchin backup server will monitor the I/O request sent to the backup environment, and any request from unauthorized applications will be directly denied. By that means, only you who're using the backup software can be able to operate on data kept in the backup storage.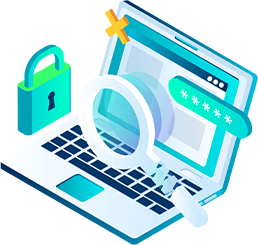 Any question?
Email Support
technical.support@vinchin.com
Phone Support
+86-159-2884-8843
Skype
technical_support@vinchin.com
WhatsApp
+86-159-2884-8843
REQUEST DEMO
Learn more details about how Vinchin and your IT environment work together for better business experience.
REQUEST PRICE
Interested to buy Vinchin Backup & Recovery? Request a quote here, we will contact you soon with pricing details.