What you should know about 3-2-1 backup rule
2022-02-28 | Charley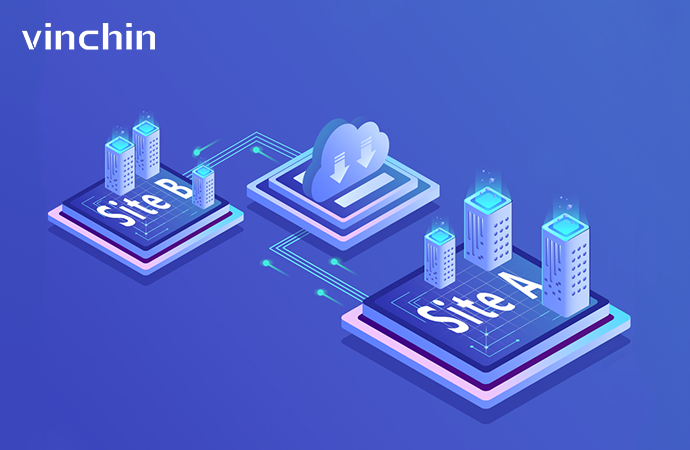 3-2-1 backup rule has been commonly used in today's IT infrastructure for more secure data protection. As ransomware and other kinds of malware now become a top concern in all industries, it is indeed an effective strategy that works to minimize the loss of your critical data when such cyberattacks appear to be an issue of "when" rather than "how".
What is 3-2-1 backup rule?
3: Create three copies of data
This means you should have at least three copies of data, which contains one primary backup and two extra backup copies. This makes sure your critical data can be kept in a safer way and restored in time when your production environment is damaged due to unexpected emergency.
2: Save backups in two storage media
This means that your backup copies should be saved at least in two types of storage media. For example, besides having one copy in the internal drives, another one in the external media, such as disks, tapes, flash memory, network storage or cloud storage, etc. is also necessary. This downgrades the risk of data loss by minimizing the chance of backup data being unavailable if one single backup medium is damaged or attacked.
1: Keep one offsite backup copy
This means you should store at least one of the copies offsite for effective disaster recovery. It's clearly not wise to put all your external backup storage devices in the production environment. If so, once natural disaster like flood or fire hits your primary data center, you cannot be 100% sure if your backups are lucky enough to survive. Isolate each of your backup copy is rather important, and saving one offsite sometimes can be life-saving when facing severe data loss.
Vinchin Solutions
Vinchin Backup & Recovery supports IT owners to complete the 3-2-1 backup rule with powerful and easy-to-configure offsite backup copy feature.
1. Create a "backup copy" job, copy backup data in one or more restore points from primary backup repository to offsite backup repository.
2. Create a "copy restore" job, transfer the offsite backup copy back to the primary backup repository, and restore the data to the production environment.
3. Create a "recovery" or "instant restore" job, you can restore or instantly restore the data you want directly to offsite data center for fast business recovery.
The offsite backup copy feature from Vinchin Backup & Recovery creates an independent copy chain that is completely isolated from the original backup data. A single copy point can contain one or more virtual machines, and backup data will all be encrypted by bank-level algorithms, guaranteeing the data you want to protect can only be accessed by Vinchin backup system. During the whole backup process, no extra VM snapshots or VSS snapshots are needed, requiring the least production resource consumption.
Meanwhile, Vinchin Backup & Recovery also supports multiple types of storage devices including local partitions, local disk, local path, LVM (Logical Volume Manager), Fibre Channel, iSCSI, NFS, CIFS, offsite backup system and cloud storage, which shows high compatibility to meet users' different data saving needs.
For most users, the 3-2-1 backup rule which applies to all data types and data protection scenarios is still a golden rule for IT owners to build a solid data environment, therefore, we should have this mindset: follow the rule makes the minimum of data loss.
I agree that Vinchin can contact me by email to promote their products and services. I can unsubscribe at any time.
Thanks for subscribing! A confirmation mail has been sent to your mailbox, please check within 48 hours.
Get more ideas from Vinchin