Protect your entire Proxmox VE environment clustered hosts with Vinchin Backup & Recovery.
With various built-in user-friendly backup and restore functionalities, the software solution helps to set all-around protection plan to fully guarantee your mission-critical business data security.
Highlights of Vinchin Backup Solution
Automatic VM Backup
Backup automation with flexible backup scheduling options
Agentless Backup
Easier installation, less resource consumption and maintenance cost
LAN-Free Backup
Direct data transfer though SAN, 0 production network consumption
Powerful CBT Alternative
Boost incremental VM backup speed for Proxmox VE environments
Instant VM Recovery
Shorter RTOs to 15 seconds by running the VM directly through its backup
Unified Web Console
Simplified VM backup & recovery job management
What you get for Proxmox VE with Vinchin Backup & Recovery

Robust VM Protection
Vinchin Backup & Recovery delivers robust protection for your Proxmox VE environment with a wide range of advanced features, including high speed incremental backups, effective data reduction techniques, instant restore, offsite copy, cloud archive and etc., strictly following 3-2-1 golden backup architecture to comprehensively secure your data safety and integrity.

Higher Data Security
Vinchin Backup & Recovery offers dual insurance to protect your critical Proxmox VE VM backups both during and after the data transfer process with backup data encryption and backup storage protection techniques, effectively against attacks from ransomware and other malwares to make sure they are always highly recoverable.
Optimized TCO
Vinchin Backup & Recovery allows you to master VM backup and restore jobs configuration and monitoring with minimal time cost. Agentless backup approach eliminates extra management and maintenance workloads, and one unified web-based console is designed for you to easily manage all jobs centrally for the best IT operation in the most cost-effective way.
Key Features

Forever Incremental Backup
An advanced incremental backup strategy to further save more valuable time and storage space by performing once-off full backup at the start and then incremental backup jobs for the rest. For users who have sufficient local storage, you can also combine with SpeedKit, the Vinchin self-developed unique feature based on snapshot technology that can be put into best use as CBT alternative to quickly identify changed data blocks for much faster backup speed.

LAN-Free Backup
Compared with legacy LAN-based backup, LAN-Free backup strategy from Vinchin can directly transferring backup data through SAN(FC, ISCSI, NFS storage network) without taking up production network resources. This greatly increases the efficiency of backup process and eliminates impact on your day-to-day business.

Powerful Data Reduction
Vinchin offers 3 advanced data reduction features which are deduplication, compression and BitDetector for effective backup storage savings. Deduplication and BitDetector work to detect duplicate data blocks, swap files, partition gaps and unpartitioned spaces to remain only 100% valuable written data in backup repository, and compression works to minimize backup data size. Therefore, backup efficiency can be greatly improved and the use rate of backup storage can be maximized.

Instant VM Recovery
Deeply knowing the importance of business continuity to every modern enterprise, Vinchin Backup & Recovery is here to deliver instant restore feature to roll back your critical Proxmox VE VM to the latest working state in 15 seconds. In case any critical VM crashes, with the latest restore point you select, Vinchin backup system can automatically mount the backup data to the production host via NFS to realize instant business takeover, performing to meet the requirement of tighter RTOs.
Flexible Node(s) Expansion
For a relatively large Proxmox VE environment, you can expand your backup environment on demand to suit business growth by adding new backup nodes. In this way, your data can be backed up distributedly to multiple backup servers at the same time. Besides, easy and centralized nodes management can be still realized through one single web console without extra interface and extra cost.

File-level Recovery
Vinchin Backup & Recovery is capable of performing Proxmox VE data recovery at file level. You can choose to restore specific folders or files to the production host by using Vinchin granular search restore function from any restore point. It will help you quickly retrieve certain files you want without taking the time-consuming whole virtual machine recovery. This helps you to quickly fix partial soft breakdown, as well as recover mistakenly deleted files.

Offsite Copy
To comply with 3-2-1 backup rule, Vinchin provides backup copy to help you save another copies of your VM backups in other storage types or offsite data center. In this way, even if the primary Proxmox VE VM backups become unavailable, the offsite backup copy can be used as a reliable DR resource that allows you to transfer target data back to your primary backup system or you can choose to directly restore in offsite for business continuity.

Archive to Cloud
Vinchin supports archiving local VM backups to nearly 10 public cloud storages, including Amazon S3, Azure Blob, Ceph S3, Wasabi and more. Provide you with an alternative to use the cost-effecive storage for high-standard long-term retention demand, and help comply with local data security laws and support with Cloud DR, giving triple guarantee on data security.
We win trust from global brands
Top Reasons to Choose Vinchin Backup & Recovery
Higher Backup Performance
Agentless and Consistent Backup
Vinchin Backup & Recovery performs truly image-based and crash-consistent agentless backup for Proxmox VE environment. By interacting directly with the hypervisor layer, all VMs in the virtualization can be backed up without installing an agent on guest OS, and data consistency ensures your critical data on disks can be restored to the status as they were at the instant of crash. This shields the internal details of the virtual machine to the greatest extent, which can greatly reduce the workload of system administrators and improve work efficiency.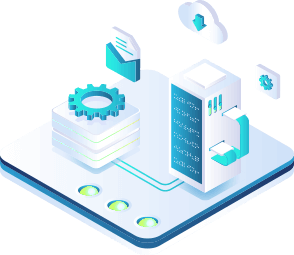 Next-level Backup Speed
Vinchin Backup & Recovery offers a wide range of advanced features for improving the efficiency of backup data transfer process to extreme. First you can choose 3 start-ready features for poweful data reduction and maximizing usage rate of storage:Data Deduplication, Data Compression, and Vinchin BitDetector. Then you can combine with the utilization of CBT/Vinchin Speedkit and forever incremental backup features for reducing backup windows by multiple times rather than sit there for hours waiting for data to be backed up.
Lan-Free(SAN) Data Transimssion
Besides traditional LAN-based data transport, Vinchin Backup & Recovery also supports users to back up Proxmox virtual machines via configurable backup network or LAN-Free path, which relies on direct SAN (Storage Area Network) access without affecting production network. The two optional transmission strategies both work to boost VM backup speed and shorten backup windows, so that high volumes of data can be efficiently backed up even during business hours with 0 production network consumption.
Flexible Recovery Solutions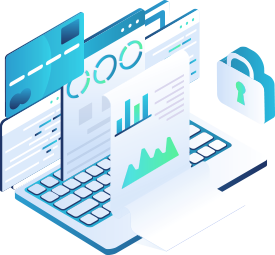 Multiple Recovery Alternatives
With Vinchin Backup & Recovery, you can fully utilize one backup in multiple Proxmox VE data recovery scenarios including automated full VM restore, instant VM restore and file-level granular restore. Given flexible restore options, you can make the best decision regarding the issue type of your virtual machine. No matter it's the partial soft breakdown, business interruption, severe system damage by unavoidable disaster or ransomware attack, there's always one solution that suits your need most.
Guaranteed Data Availability
To ensure backup data is always recoverable and available, Vinchin strictly follows the principle of 3-2-1 golden backup rules by providing offsite copy and cloud archive features for giving triple guarantee on data security. Besides the original backups at the primary site, you can also store extra backup copies at the remote site, or archived copies on clouds. This fades out the panic even if disaster strikes your primary data center, because there's always available backup data that're ready for effective disaster recovery.
Long-term Data Retention
Long-term data retention has become an important part of modern business operations, and in some countries and regions, data retention policy has been standardized by the local government. With Vinchin Backup Archive, such requirements can be fully met. You can establish your own backup archive plans on daily, weekly or monthly basis for different data types, making sure all the infrequently-used yet important history data are safely kept in cloud archive storage.
Advanced Proxmox Support
Anti-Ransomware
To better prevent your critical data against ransomware and other malware, Vinchin Backup & Recovery improves the anti-ransomware capability of backup repository, building solid firewalls after your backups landed in the right place. Based on real-time I/O monitoring, any data modification request by unauthorized applications will be directly denied, ensuring your Proxmox VE VM backups can only be accessed by whitelist visitors.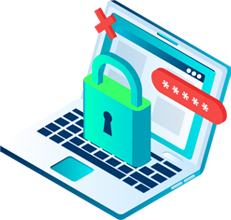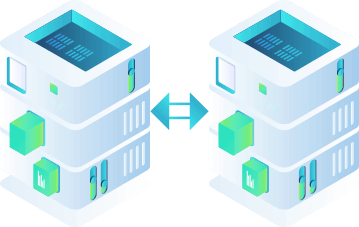 Fast and Agentless V2V Migration
With Vinchin Backup & Recovery, you can simply migrate data from a Proxmox host to another virtual platform (or the other way round) whether you need to switch IT workloads across virtualizations for more agile IT operations or just a quick recovery in a hybrid virtual environment. Besides regular full VM recovery, you can also instantly start a damaged VM up on a new virtual platform with Instant Restore feature also applicable in Vinchin V2V mode. Both data availability and business continuity can be guaranteed in a simple way.
Optimized TCO
Cost-effective Solutions
Vinchin devotes to providing you with the easiest-to-use, fully functional and cost-effective backup solutions. Enjoy truly agentless backup of virtual machines without installing agents, quickly to get started with your first backup job in a few minutes. With one unifed interface to manage all jobs, there is no learning curve for you since each functional module has clear wizard-driven guidance to easily get tasks down, which greatly saves your time in operation and maintenance.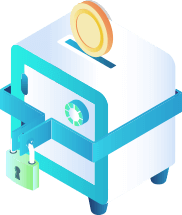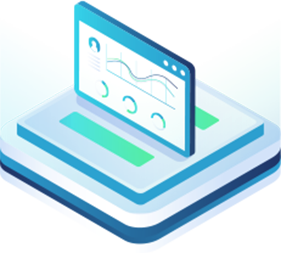 Optimized IT Administration
IT administrators are offen overwhelmed with different projects, so we designed user-friendly monitor and notification functionalities to make you grab hold of each Proxmox data protection job running result in time. Job alerts and notifications can be sent to you via email daily, weekly, monthly and yearly. Data visualization interface built in the web management console let you see in sight the working status of each functionality partition in real-time through a large display screen.
Resources for Proxmox VE Backup
Product Guides
Materials for you to quickly get started with Vinchin Backup & Recovery
How-to Video
Learn how to backup and recover your Proxmox VE with Vinchin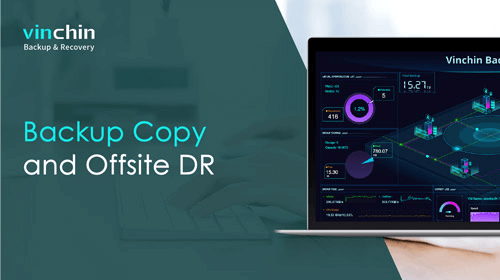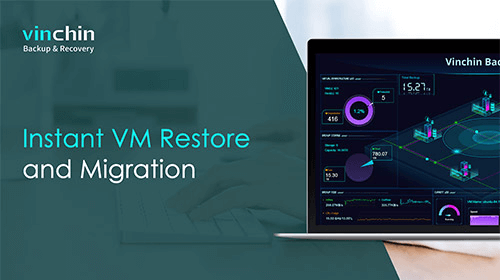 Industry Case Study
See how we help our industry customers optimize VM Backup & Recovery
Frequently Asked Questions
Tips about Proxmox VE Backup you want to know when using the product
Find the best Vinchin solution for your Proxmox VE Protection
To suit a wider array of business needs, we provide flexible edition and license options of our customers.
We got multiple product editions here!
We got multiple product editions here! Free Edition applies to micro-businesses who has only 1 or 2 VMs need to back up. Protects up to 3 virtual servers running on Proxmox VE hosts.
Standard Edition applies to SMBs who needs enterprise level data protection for their Proxmox VE Infrastructure, requires advanced backup and recovery features.
Enterprise Edition applies to medium and large organizations who own comprehensive and complex IT infrastructure.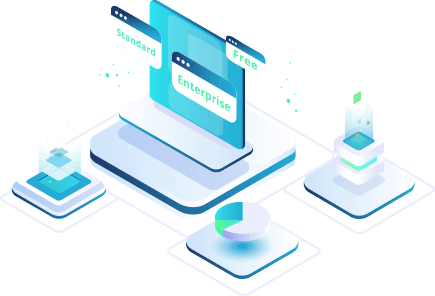 Which license type do you prefer?
A Vinchin Perpetual License means one-time pay, forever use! You can enjoy complete VM protection from Vinchin Backup & Recovery without limitation of time. It is sold by the number of physical CPU sockets on target hosts.
A Vinchin Subscription License allows you to subscribe the Vinchin Backup & Recovery every per 1-3 years to balance your budget. It is subscribed by the number of virtual machines that you need to protect.
Edition Comparisons for Proxmox VE Backup
Find the best edition that suits your need most
Free
Up to 3 VMs
VM Backup
Full VM Recovery
Integratable with Deduplication
Appliance
DOWNLOAD FREE
Standard
Up to 10 sockets/100 VMs
Forever Incremental Backup
CBT & SpeedKit
Deduplication & Compression
BitDetector
LAN-Free Backup
Instant VM Recovery
Full VM Recovery
File Level Recovery
Backup Copy
Integratable with Deduplication
Appliance
LEARN MORE
Enterprise
Unlimited Protection
Forever Incremental Backup
CBT & SpeedKit
Deduplication & Compression
BitDetector
LAN-Free Backup
Instant VM Recovery
Full VM Recovery
File Level Recovery
Backup Copy
Backup Archive
Integratable with Deduplication
Appliance
LEARN MORE
Pricing FAQs
Some answers to the most common questions about pricing
Which hosts are required to be licensed in my virtual environment?
Licenses are required only for the hosts you intend to backup. The hosts on which you want to recover VMs does not need to be licensed.
Do you offer volume discounts?
Yes, single order amount exceeds US$10,000, you can get a discount from Vinchin. The larger the order, the higher the discount. Please contact sales@vinchin.com or Vinchin sales manager for a discount details.
What are the international taxes, duties, etc. that I have to pay?
You don't need to pay any additional international taxes, you only need to pay the import tax according to your local tax policy if there's any.
What's the purchase procedure?
1. Contact Vinchin sales manager to confirm your purchase.
2. Receive contract & invoice from Vinchin by email.
3. Sign on the contract with your company stamp and send it to Vinchin by email.
4. Receive Vinchin signed contract and submit the payment transfer, once done, send transfer proof to Vinchin by email.
5. Once we receive your payment, Vinchin sales manager will contact you to deliver license by email. (Bank wire transfer usually takes 3-5 working days, Paypal/AliPay/WeChat Pay usually takes 1-2 working days)
REQUEST DEMO
Learn more details about how Vinchin and Proxmox work together for better business experience.
REQUEST PRICE
Interested to buy Vinchin Backup & Recovery? Request a quote here, we will contact you soon with pricing details.