News List
Vinchin was honored to authorize Data Alliance as Vinchin exclusive distributor in Malaysia
Vinchin was honored to authorize Data Alliance as Vinchin exclusive distributor in Malaysia
2018-12-12
In November 2018, Vinchin signed an exclusive distribution agreement with Data Alliance who is one of the leading Internet security solution provider in Malaysia.
---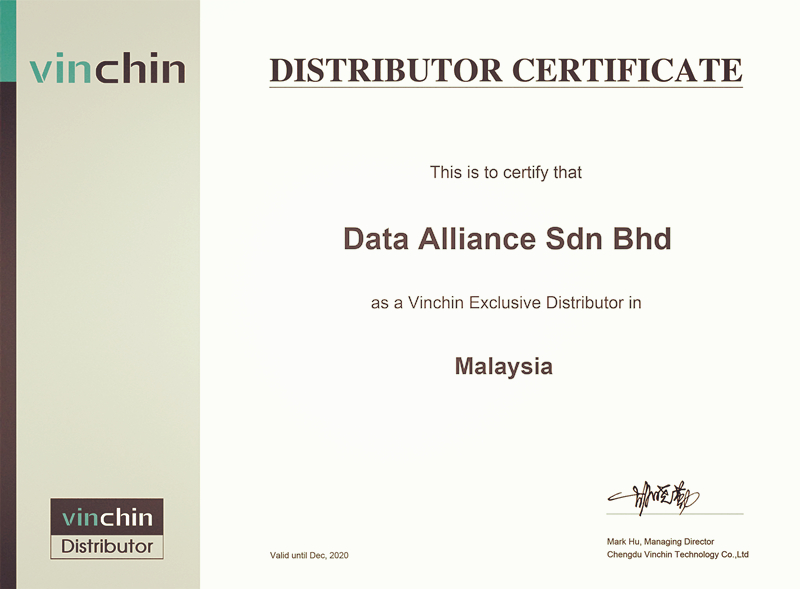 ---
Data Alliance Sdn Bhd, a Malaysian company, is incorporated at the end of 2000. Based in the heart of Kuala Lumpur, near the KL Twin Towers, has been focusing on providing and delivering enterprise Internet Security, Performance and Availability solutions to its partners and end-users.
With the development of cloud computing, more and more companies has realized their digital transformation, data security becomes a main topic for today's IT department. The cloud computing market in the asia-pacific region is growing unprecedentedly.
Since established its overseas sales team, Vinchin has been actively developing international market. We listen to users and communicate with users, constantly explore user needs, optimize product performance and actively develop new functions. With these efforts, Vinchin is proud to announce that Vinchin Backup & Recovery has been implemented on hundreds of private cloud environment from more than 60 countries. Vinchin success customer cases are constantly enriched as well.
---
"We are very happy to have Vinchin as our backup solution vendor partner! It is absolutely a good start to bring Vinchin excellent data protection software to Malaysia. Although there's intense competition in the Malaysia data protection market, we decided to bring Vinchin to Malaysia because we like to work with high-efficient and innovative company. Vinchin is constantly improving its products and providing excellent prices and services, so that small and medium-sized enterprises here no longer have any headache due to expensive backup costs." Says Albert, Data Alliance Product Manager.
"Overseas market is the indispensable business direction that we have to chase with whatever efforts. By combining with Data Alliance, we hope to provide the most considerate local service to Vinchin users, the same time realize a fast user coverage in different industries and locations. This cooperation with Data Alliance is no doubt a big step for Vinchin to enter the Southeast Asian market. We will make every effort to provide comprehensive product and best industry practice to support Data Alliance expanding its sales network." Says Mark, Vinchin CEO.
DOWNLOAD NOW
YOU CAN ENJOY A 60-DAYS FULL-FEATURED FREE TRIAL !