Designed for MSPs, multi-tenancy mode from Vinchin Backup & Recovery works to help you deliver smart, agile and simplified backup and DR services for all clients. You can manage an unlimited number of tenants through a central location to have their data safely kept on-premises, offsite and on cloud, making data protection across multiple hypervisors easier than you think.
Why choose Vinchin for Multi-Tenant Backup
Vinchin Backup & Recovery provides high-quality data protection services for MSPs

Simple
Get your complex IT infrastructure well protected in the shortest time

Flexible
Suit all your clients' data protection needs with most virtualization types and billing models supported

Affordable
Enjoy full backup and recovery functionality in the most cost-effective way
Highlight Features
Enjoy the most innovative, reliable multi-tenancy features from one solution
Multi-Type VM Support
Vinchin Backup & Recovery provides data protection solutions for 10+ mainstream virtuaization platforms from one software including VMware, XenServer, Hyper-V and any KVM based ones you can think of.
Centralized Management
Vinchin Backup & Recovery integrates all features in one single web console for MSPs to allocate resources, monitor and control the backup infrastructure easily with simple clicks on the screen.
Flexible Billing Policy
Vinchin Backup & Recovery allows MSPs to build their own pricing models with built-in multiple service delivery strategy, payment and currency options, to better meet the purchase habits from different clients.
Role-based Access Control
Vinchin Backup & Recovery supports tenants to better manage their own backup environment with role-based access control, which adds higher flexibility to enterprise-grade data protection for them to set restricted permissions on specific features on demand.
Tenant Adding with No Limits
Vinchin Backup & Recovery supports MSPs to create unlimited number of tennats for free. Not only does it fully adapt to the business growth of MSPs, but also allows them to build their own scale-out backup environment.
Robust BaaS & DRaaS
Vinchin Backup & Recovery performs as an all-in-one data protection tool with backup and DR(Disaster Recovery) functionalities both available, helping MSPs to easily deliver tenants powerful data backup and recovery services.
Live Webinar – Simplify MSP Backup Management with Vinchin
Luwen Zhang, the Product Manager at Vinchin, introduced the Multitenant Management feature in Vinchin Backup & Recovery v6.5 in detail at the product release webinar on December 1, 2021.
Feature Overview
Tenant User Services
Tenant Billing
Live Demo
READ MORE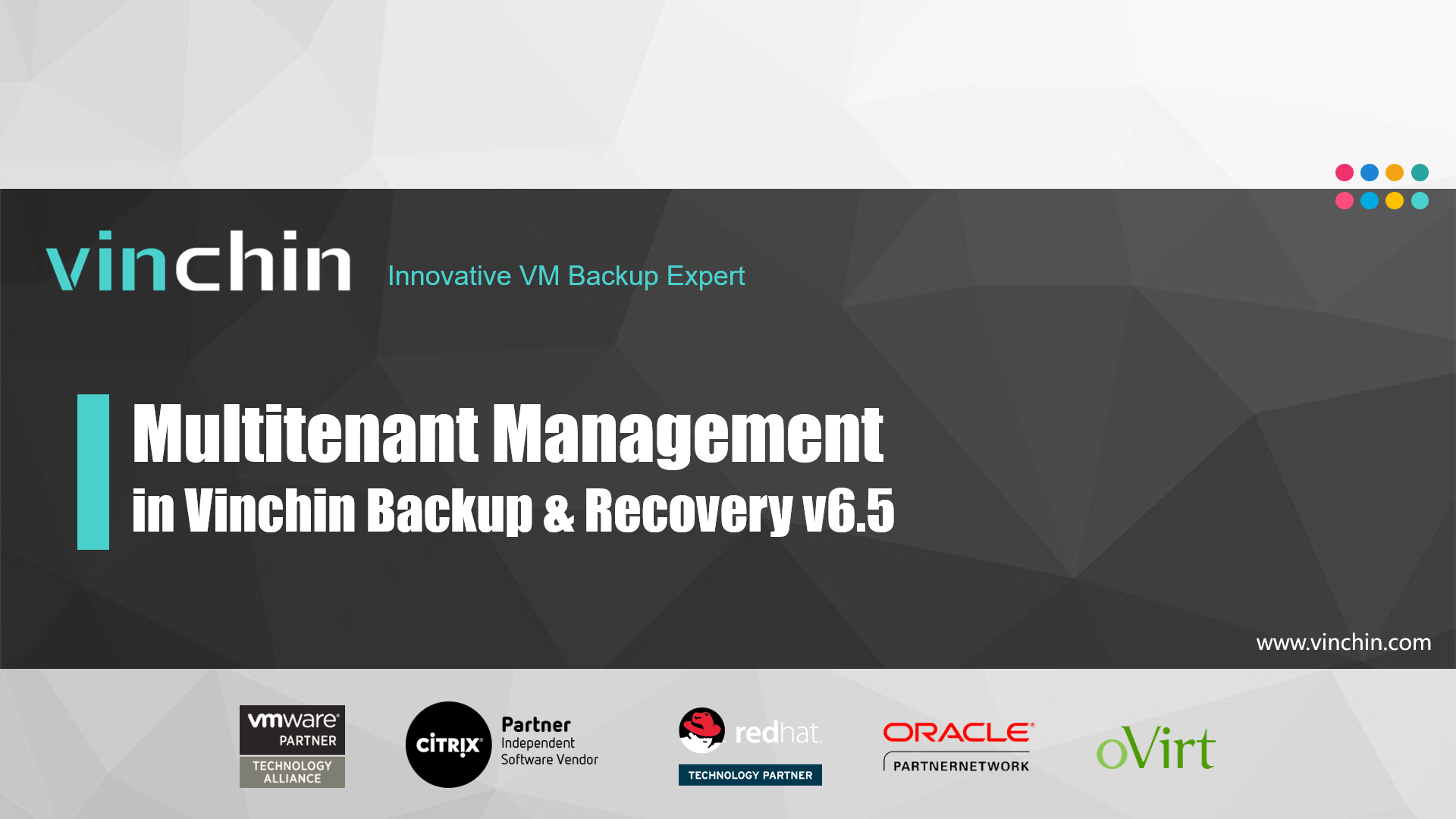 Get to know Vinchin Multitenant Backup Solutions better at What's New in Vinchin Backup & Recovery v6.5 Webinar.
Key Benefits
Improve overall IT operation experience from multiple dimensions
High Compatibility
Vinchin Backup & Recovery for MSP performs high compatibility to agentlessly support 10+ virtualization platforms including VMware, Hyper-V, Xen and KVM based hypervisors. No matter your virtual infrastructure is commercial or open-source free edition, single-deployed or hybrid-deployed, Vinchin Backup & Recovery can always ensure all your clients' critical data is well protected all at once in your datacenter, helping you to provide cloud service and backup service in a more economical and reasonable way.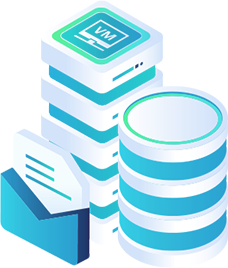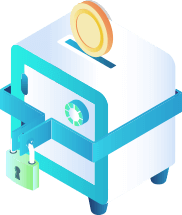 Overhead Reduction
With the capability of protecting mixed environments using Vinchin Backup & Recovery for MSP, you don't even need to pay for various of backup solutions from different backup vendors. The "all-in-one management" concept Vinchin solution adapts always works even in a complex IT infrastructure. You can have peace of mind knowing you are now able to provide your clients powerful cloud backup service with one single backup software that greatly reduces your administration and maintenance cost.
Resilient Management
With Vinchin Backup & Recovery for MSP, you can allocate system resources for each tenant on demand through a single pane of glass. Through the visual-designed dashboard you can monitor your tenants' backup environment including the workloads they need to back up, like VMs, files and databases, as well as other backup resources. In a word, you're given full visibility of the client's backup resources usage to easily monitor all your clients' backup environment, and ensure that all your clients' workloads are well protected.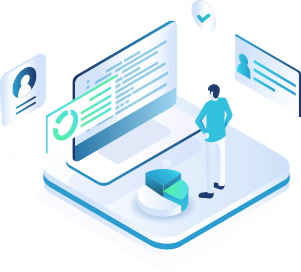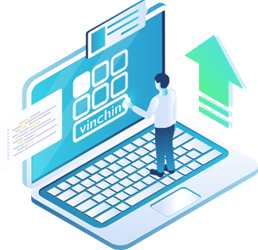 Simple Service Update
When using traditional backup solutions, you may often have headaches repeating software updates multiple times to keep backup functionality for different virtualizations on the same level. But holding Vinchin Backup & Recovery for MSP in hand means you can remove such cumbersome workloads from the to-do list and get all tenants always benefit from the latest services from Vinchin via one-click update.
Enhanced Usability
Vinchin Backup & Recovery for MSPs provides self-service portal for each isolated tenant that allows them to build their own scale-out backup infrastructure in a simple and secure way. All built-in features are fully controllable for authorized users to get the protection of any VMs, files and databases (both in physical server and virtual host) quickly started in minutes. In addition, the role-based access control is also available for admin to grant different business units restricted permissions to use specific features, so that the security level of each tenant's most critical IT workloads can be greatly improved.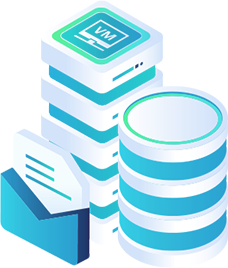 Protect MSPs of all business sizes
For Small MSPs
Drive your business at ease with high-standard data protection
Unified web-based console

Minimize multi-tenancy management workloads.

One solution, full functionality

Simplify data protection services delivery and save budget.

Simple software deployment

Quickly meet your clients' data security requirements in minutes without professional technical training needed.

In-time technical support

Guarantee the quality of data protection service by responding your technical issues at the very first time.

Monthly subscription

You can pay per backed-up VM at the end of the month with no upfront fees.
For Medium and Large MSPs
Strengthen your complex IT infrastructure in a simple way
Create tenants with NO limits for FREE

Fit your business scale to the greatest extend.

Centralized web-based console

Easily manage a large quantity of tenants through a single pane of glass.

Customizable billing models with #1 flexibility

Effortlessly deliver personalized data protection services to your clients.

Maintenance cost optimization

Integrate backup and restore of 10+ virtual platforms into one single software, placing time-consuming feature updates with one simple click.

Perpetual license

Sold by the number of VMs/CPU sockets, one-time pay, forever use.
Frequently Asked Questions
Does Vinchin Backup & Recovery MSP edition support the same workloads as the Enterprise edition?
Yes, Vinchin Backup & Recovery MSP edition supports the same virtualization platforms, file servers and databases as supported by the Enterprise edition.
What're the available tenant billing models?
Tenants can choose to purchase the data protection service by monthly subscription, yearly subscription, or amount of resource usage (e.g. backup storage/the quantity of protected VMs, files, and database agents). You can let your clients choose the most suitable one based on their actual needs.
Do MSPs have the permission to directly manage tenants' backup data?
No. Admins from MSPs can allocate the resources in the backup environment for tenants, but do not have direct access to tenants' user data. Each tenant can only view and manage their own backups via the web portal.
REQUEST DEMO
Learn more details about how Vinchin multi-tenant management mode benefits your daily IT administration and your customers.
REQUEST PRICE
Interested to buy Vinchin Backup & Recovery? Request a quote here, we will contact you soon with pricing details.