Next-Generation Vinchin Backup & Recovery
VM Backup for VMware, XenServer, RedHat Virtualization and other XenServer, KVM based hypervisors.
Vinchin Backup & Recovery is an easy-to-use, reliable and cost-effective VM backup solution. It supports VMware vSphere, Citrix XenServer, RedHat Virtualization and other XenServer, KVM based hypervisors, provides excellent user experience for customers who needs data protection for their VMs, especially when they are using different hypervisors in the same virtual environment.
Try Now
Full-Featured Enterprise Edition free trial for 60 days.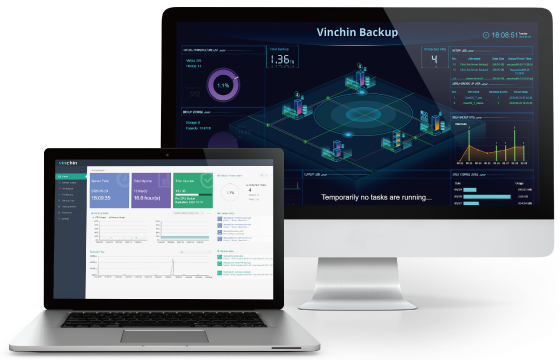 ---
FEATURES
VM Backup
High Compatibility
Compatible with VMware, XenServer, RedHat Virtualization and other XenServer, KVM based hypervisors. Details are as follows:
VMware

vSphere 7.0

vSphere 6.x

vSphere 5.x

vSphere 4.x

ESXi 7.0

ESXi 6.x

ESXi 5.x

ESXi 4.x

vCenter Server 7.0

vCenter Server 6.x

vCenter Server 5.x

vCenter Server 4.x

vSAN 6.5

vSAN 6.7
Hyper-V

Microsoft Hyper-V 2012

Microsoft Hyper-V 2012 R2

Microsoft Hyper-V 2016

Microsoft Hyper-V 2019

Windows Server 2012

Windows Server 2012R

Windows Server 2016

Windows Server 2019

Windows 10 (Desktop)
Citrix

XenServer 8.x

XenServer 7.x

XenServer 6.x

XCP-ng 8.x
Inspur

InCloud Sphere 4.5

InCloud Sphere 4.0
Sangfor

Sangfor HCI 6.x

Sangfor HCI 5.x
OpenStack

mitaka & later versions
Image-Based and Agentless Backup
Vinchin Backup & Recovery is image-based backup solution and no need to install any agent on the guest OS, directly access hypervisor which leads a zero consumption of OS resources. Thus to reduce both deployment time and operation workload.
Smart Backup Strategy
Flexible & smart backup Strategies help to do backup & restore jobs as scheduled according to your actual demands in different scenarios.
Forever Incremental Backup
By setting forever incremental backup, the backup server will make one full backup at the first time and make incremental backup forever to speed up backup and save your storage space.
Data Deduplication and Compression
Data Deduplication and compression technology helps deduplicate and compress data from backup repository to reduce storage space and costs.
LAN-Free VM Backup & Recovery
Data usually is transferred via LAN when doing backup and restore, but when the data size is too large, time windows are sort of tense, network jam will probably occur. Vinchin Backup & Recovery supports LAN-Free backup of FC, iSCSI and NFS storage.
Using LAN-Free to backup and restore your VMs under SAN environment, target VM data will be transferred directly from production repository to backup repository without effecting production system. Helps to reduce network jam and improve backup and recovery speed.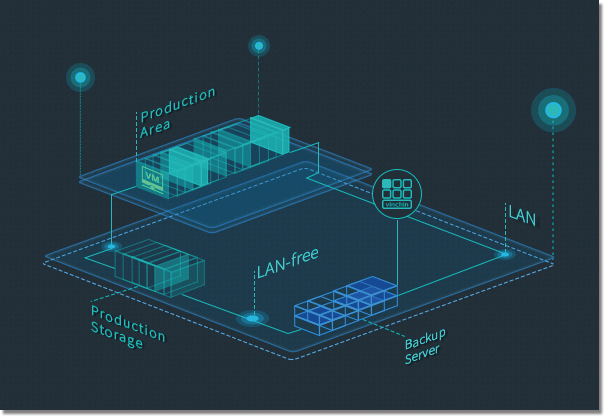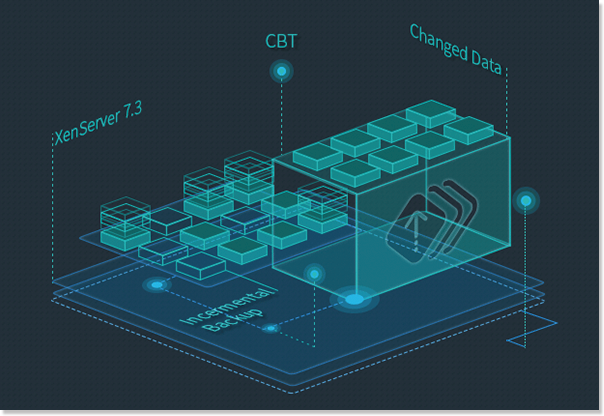 Improve Backup Speed by CBT & SpeedKit
CBT(Changed Block Tracking) which is supported on VMware can improve the computing speed of changed data when doing incremental backup, comprehensively reduce the backup time. SpeedKit is a similar technology developed by Vinchin to support RHV and other virtualization which does not support CBT but also in need of improving incremental backup speed.
BitDetector to skip unnecessary data
With Vinchin BitDetector, those unnecessary data including swap files (A swap file is used as a temporary location to store information not being used by RAM currently, such as pagefile.sys/hiber.sys.), the un-partitioned disk space (e.g. deleted partition on hard disk) which are useless for the production system can be detected and skipped when doing backup. So that to reduce the total backup size, speed up data transfer as well as save backup storage space.
Powerful onsite & offsite DR
Vinchin Backup & Recovery allows user to copy VM backups to different locations, including any second onsite storage and offsite storage.
When any disaster occurs in your onsite production environment, you can directly use the copied backups in offsite storage to recover the VMs to offsite production environment.
If you have no production environment in offsite location but only have a storage there, you can transfer back the copied backups from offsite storage to onsite storage, and recover the VMs in onsite production environment.
Archive backups for long retention
By creating a backup archive job, you can archive the local backups to either on-premises or cloud object storage for long term retention. Moreover, in case the primary backup got destroyed together with production data, you can restore the VM data from archived backup file in the cloud. Vinchin Backup & Recovery supports AWS S3, Alibaba cloud and on-premises storage as archive destination.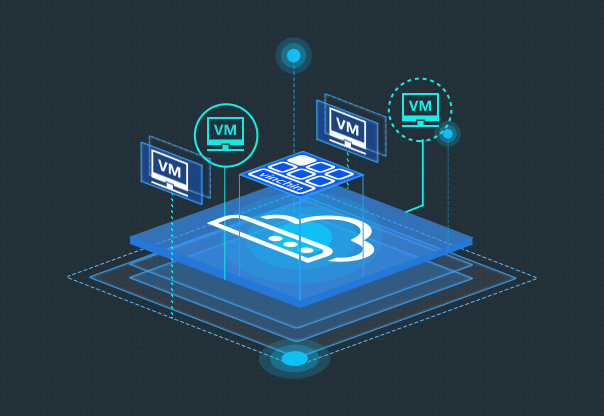 VM Recovery
Instant VM Recovery
Instant VM Recovery helps to recover TB sized VMs in 15 secs, all business recovery in 1 min, minimized the break-off time of critical businesses.
Quick-verify Recovery Availability
Recovering the VM backups to Data Verification Area ( which is isolated with Production Area) by Instant VM Recovery, helps to quick-verify the availability of backed up data.
Full VM Recovery
When any damage or mistaken-delete happens to the backed up VM, you can fully recover it to any restore point in time rather than just "the latest backup point".
File Level Granular Recovery
Restore single files via Granular Restore feature. With Vinchin Backup & Recovery, user no longer needs to restore entire VM to get specific files, instead, just a few clicks can easily find the target file from the VM backups and restore it quickly.
Centralized Configuration & Management
Scale-out Backup Repository
Backup repository can be expanded easily via Web console.Currently Vinchin Backup & Recovery supports adding Local Partition, Local Disk, Logical Volume, FC, iSCSI, NFS and CIFS storage as backup repository.
Backup Node Expansion
In a large-scale business environment with large sized data, setting multiple backup nodes can help distribute all data and backup them to different repositories simultaneously, to realize backup node's horizontal expansion.
Web Console- Unified Management Platform
Home page Dashboard displays jobs operation related status information, easy to monitor.
Backup & Restore jobs of any single or group of VMs can be done via this Web UI.
Supports selecting multiple VMs to backup across different hosts concurrently.
Backup individual virtual disk when there exists multiple disks under the same VM.
Backup copy to another local host in case any damage happens to the original host.
Provides Email notification for job and system alerts.