Virtual environments develop dynamically, but Vinchin Backup & Recovery helps you always keep immutable archive copies of critical data to Microsoft Azure Blob Storage, a cloud object storage showing high scalability, to better deal with the unpredictable changes in the data center.
Why Choose Vinchin for Cloud Archive
Vinchin delivers high-quality services for complete data protection

Simplified
Streamline cloud archive operations with fully-automated functionality

Secure
Build a solid 3-2-1 backup architecture with multi-type cloud object storage

Affordable
Establish your own data protection center on cloud in a cost-effective way
Highlight Features
How Vinchin Backup & Recovery brings ease to VM-level cloud archive

Automated Data Archive
With Vinchin Backup & Recovery, you can set up an automated Azure archive job for on-premises VM backups to run once-off or by schedule at a daily, weekly, or monthly basis.

Web-based Console
Cloud archive jobs through Vinchin Backup & Recovery can be centrally managed in a web-based console. You have full permission on job configs and archived restore points modifications.

Instant VM Recovery
With Vinchin Backup & Recovery, Azure archive data can be used for instanly recovering a VM in local production environment, which shortens RTOs to 15 seconds to ensure business continuity after site damage.

Data Encryption
Vinchin Backup & Recovery encrypts source VM backups with bank-level algorithm, protecting your critical data all the way from local backup storage to Azure Blob storage.

Smart Retention Policy
Archive data on Azure Blob Storage can be flexibly reserved by the number of restore point you want. You can always have the latest restore point safely kept in the cloud in a storage-saving way.

File-Level Recovery
You can easily find data at file level in a VM restore point with Granular Restore, and combine it with Azure archive data to quickly fix file-level issues in a VM after mis-operations like data deletion.
Key Benefits
How Vinchin meets what you consider most in data protection
Improved Data Availability
Saving extra backup copies on cloud completes an effective 3-2-1 backup architecture, which prevents data loss cases in a data center caused by site damage or ransomware attacks. Vinchin Backup & Recovery helps solve the last "1" puzzle by making connectivity to Azure Blob Storage to make things simple. You can easily archive VM backups to Azure and make sure they're always accessible to be recovered anywhere, anytime you want.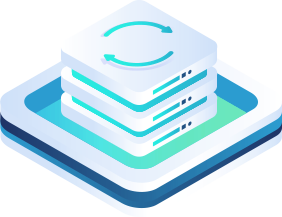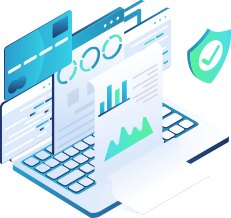 Data Retention Policy Compliance
For essential yet rarely accessed backups, public cloud archiving stands as the best and easiest approach to store them. It can make sure absolute safety of your critical backups, no matter how your data center changes. You can use Vinchin Backup & Recovery to simply archive these backups to Azure Blob Storage for long-term cold data storage. This helps to comply with many countries or regions' special data retention policy, which aims to reduce the risk of information being lost or stolen.
Advanced Data Reduction
Vinchin Backup & Recovery provides multiple data reduction technologies to reduce the size of original backup data, aiming to save both on-premises and cloud storage space from the source. You can use Deduplication, Compression and BitDetector during the intial backup process to minimize backup data size without affecting data integrity and consistency. Later when configuring an archive job for these lightened backups, user-defined smart retention policy can also be enabled, if you want to perserve a certain number of restore points per job to further save cloud storage.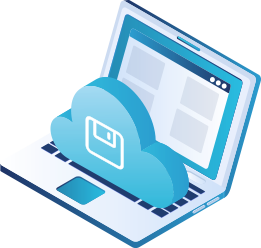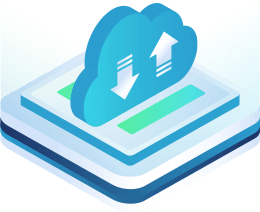 Enhanced Data Security
Malware/ransomware attacks have always been a top threat for organizations, which cannot be overlooked when making your data protection plan. With Vinchin Encrypted Backups and secure transmission technique in Vinchin Backup & Recovery, not only your critical backups will be well-encrypted at first hand, the whole archive data transfer process from on-premises backup storage to Azure Blob Storage is also fully secured, giving no chance to malicious data access. In addition, each time an archive restore job is required, Vinchin Backup & Recovery will first verify the user's identity with preset passwords, making sure archive data is available only for the right person.
High Recovery Flexibility
Vinchin Backup & Recovery provides flexible recovery strategies including Full VM Restore, Instant Restore, and Granular Restore for you to make the best use of archive data on Azure Blob Storage. Once your cloud archive data is restored to on-premises backup repository, it can be used freely in mentioned 3 recovery scenarios: To quickly recover a VM with all data transferred back to the target host with Full VM Restore; To fix partial soft breakdown or roll a VM back to the status before mistaken deletion with file-level Granular Restore; Or to minimize business downtime by helping the backup server take over applications in a crashed VM in a minute with Instant Restore.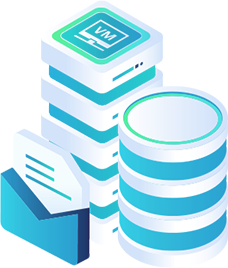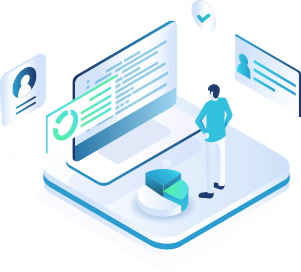 Simplified Management
To manage cloud archive jobs and archived restore points through a single pane of glass, Vinchin Backup & Recovery provides a centralized web-based console for this goal. You just need to log in the self-service portal to get full permission on all features, and everything is under control. You can create an automated cloud archive job for existing backups of a standalone VM or virtual infrastructure, or restore archive data in Azure Blob Storage to the on-premises backup storage for local VM recoveries; You can also directly delete or mark archived restore points in the cloud through clicks. All you have to do is some simple clicks in the console that only takes a few minutes of time.
FAQs
Frequently asked questions when archiving backups to cloud
Can I restore VMs directly with the backup archive data?
No. You need to create an archive restore job to restore the archive data to onsite storage first, then use the restored data to restore VMs.
Can I archive my file backups and database backups?
The answer is NO. Backup Archive feature can currently be used to only archive VM backups on Vinchin Backup & Recovery v6.5 and later versions.
What's the best time schedule of a Backup Archive job?
As each backup archive job session will generate a full backup in the cloud object storage, it's recommended to only run the backup archive job once a week or once a month, a job schedule that is not so frequent.
What's the best retention time for my archived backups?
Backup archive feature is designed for long-term retention purpose of your backup data, you should take cloud object storage capacity and the archive data growth into consideration to decide the best retention time. If there're any laws or regulations to comply with, please follow the instructions of the laws or regulations to setup the retention time of archived backups.
Any question?
Contact us and Vinchin Support Team is here to answer it for you from Monday to Sunday.
Email Support
technical.support@vinchin.com
Phone Support
+86-159-2884-8843
Skype
technical_support@vinchin.com
WhatsApp
+86-159-2884-8843
REQUEST DEMO
Learn more details about how Vinchin drives modern VM protection.
REQUEST PRICE
Interested to buy Vinchin Backup & Recovery? Request a quote here, we will contact you soon with pricing details.