Extend your data protection architecture on cloud means stronger security support. With Vinchin Backup & Recovery, you can archive virtual machine data and directly send them to MinIO, an open-source distributed object storage system with high performance.
Why Choose Vinchin for Cloud Archive
Vinchin delivers high-quality services for complete data protection
Automated
Get archive copies on cloud at ease with task automation

Simplified
Connect with cloud easily through a single web-based management console

Flexible
Make the best use of archive data with multiple recovery features
Highlight Features
How Vinchin Backup & Recovery brings ease to VM-level cloud archive

Smart Archive Scheduling
You can set an automated cloud archive job to run either once off or by schedule, and customize the exact job processing day and time every day, week or month as you like.

Fast Full VM Restore
When an emergency happens, you can easily transfer the archive data back with Vinchin Backup & Recovery, and leverage the data for quick full VM restore in the production host.

Instant Recovery
The archive backups in MinIO cloud storage can be used to instantly restore the interrupted business on a crashed VM in 15 seconds, and guarantee the continuity of your key IT services.

Smaller Archive Data
The size of source backup data can be greatly reduced by Deduplication, Compression, and BitDetector before archive, saving MinIO cloud storage while the integrity of valid data blocks is still intact.

Encrypted Transmission
Vinchin Backup & Recovery can encrypt the transmission path from on-premises backup storage to cloud, giving no exposure of your important data to anyone during transport.

Granular Recovery
You can use file-level Granular Restore in Vinchin Backup & Recovery to roll back specific files/folders in a virtual machine, after application corruption or file lost caused by mistaken operations.
Key Benefits
How Vinchin meets what you consider most in data protection
Improved Data Availability
Send data to cloud is usually seen as the very last step of building a complete backup architecture. With Vinchin Backup & Recovery, you can as well put the complete 3-2-1 backup rule into full practice, by directly archive on-premises VM backups to MinIO cloud storage without trouble. This makes sure high recoverability of your important data even when facing hardware failure in the primary data center.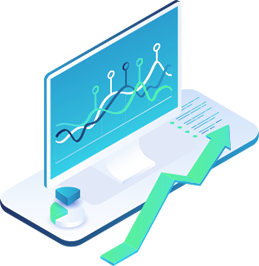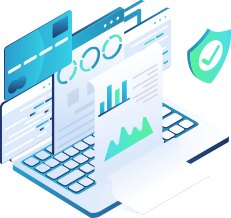 Data Retention Policy Compliance
Data retention policy is involved as an important part in almost all data protection laws and regulations across the globe, and Vinchin Backup & Recovery is able to help you better comply with them, like GDPR, by saving your important data on cloud for longer term. You can retrieve the archived data copies back anytime you want, and also setup the number of restore points that should be saved in MinIO to meet specific retention requirements.
Advanced Data Reduction
Vinchin Backup & Recovery provides multiple effective data reduction features to help you optimize the size of archive backups. The source backup data blocks can be reduced by over 60% first if you enable Deduplication and Compression, the two features that exclude duplicated data blocks and compress the rest of valid data; And if you're stricter on that, Vinchin BitDetector is here to perform further exclusion of deleted file blocks, swap files, and partition gaps to get next-level storage-saving effects.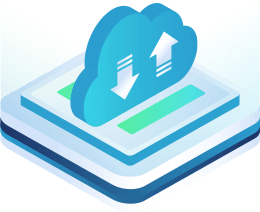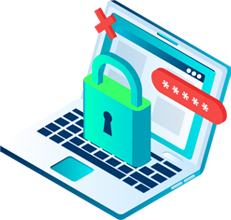 Ransomware Protection
Keep extra data copies on cloud prevents severe loss in the primary data center caused by ransomware, and you can use Vinchin Backup & Recovery to create an absolute safe cloud archive jobs by enabling the Encrypted Transmission feature it provides. Not only the source backup data can be encrypted by bank-level algorithm during the initial on-premises backup process, but the transfer path to cloud will also be well-protected. In this way, you can create immutable backup archives and send them to MinIO at ease under higher security defense.
Recover with Flexible Modes
Archive data transferred to MinIO cloud storage via Vinchin Backup & Recovery can be used in Full Restore, Granular Restore, and Instant Restore to meet different purposes, as long as you have retrieved it to the on-premises backup storage first. You can quickly recover a full VM using Full VM Restore; Fix partial soft breakdown, or roll a VM back to the status before mistaken deletion using Granular Restore; Or minimize business downtime by instantly recover a crashed VM in 15 seconds using Instant Restore.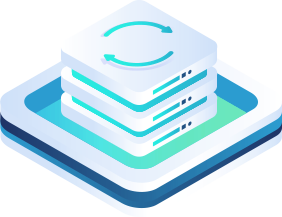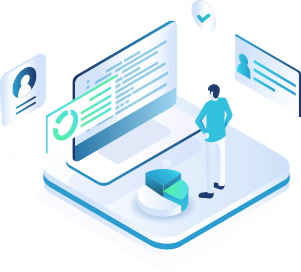 Simplified Management
Vinchin Backup & Recovery provides a centralized web-based console to help you control all data protection tasks, including cloud archive jobs, through a single pane of glass. Whichever VM you want to choose to archive data to MinIO, as long as you have original backup files in hand, the archive job can be simply set up through clicks from the wizard-driven console. You can also mark an archive restore point stored in the cloud to put it as the priority choice for later use, or directly delete the files without the need to log in the cloud management portal.
FAQs
Some answers to the most common questions about pricing
Can I restore VMs directly with the backup archive data?
No. You need to create an archive restore job to restore the archive data to onsite storage first, then use the restored data to restore VMs.
What are the differences between backup copy and backup archive?
Backup copy feature will make an exactly the same copy of your backups (VM, file and database backups) to another storage or to another location for disaster recovery, while backup archive only sends a latest full restore point (1 full restore point per job session) to the cloud object storage.
What's the best time schedule of a Backup Archive job?
As each backup archive job session will generate a full backup in the cloud object storage, it's recommended to only run the backup archive job once a week or once a month, a job schedule that is not so frequent.
Any question?
Contact us and Vinchin Support Team is here to answer it for you from Monday to Sunday.
Email Support
technical.support@vinchin.com
Phone Support
+86-159-2884-8843
Skype
technical_support@vinchin.com
WhatsApp
+86-159-2884-8843
REQUEST DEMO
Learn more details about how Vinchin drives modern VM protection.
REQUEST PRICE
Interested to buy Vinchin Backup & Recovery? Request a quote here, we will contact you soon with pricing details.