News List
Vinchin × Invitation to China - Southeast Asia (Myanmar) International Trade Digital Expo
Vinchin × Invitation to China - Southeast Asia (Myanmar) International Trade Digital Expo
2020-12-01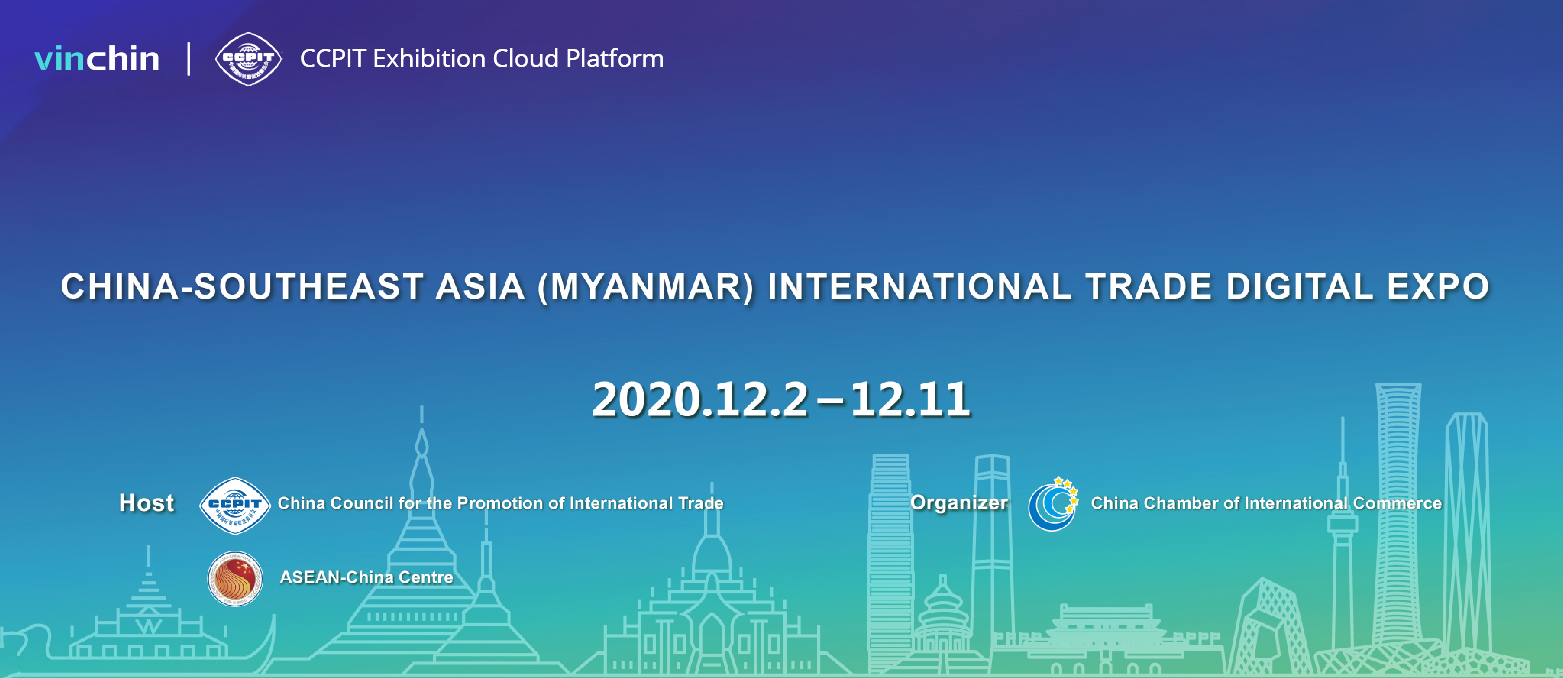 To promote the economic and trade exchanges between China and Southeast Asian countries, enhance Lancang-Mekong cooperation, deepen the comprehensive strategic partnership between China and Myanmar, and alleviate the negative impact of the COVID-19 epidemic on international economic and trade cooperation, China Council for the Promotion of International Trade (CCPIT) plans to hold the China-Southeast Asia (Myanmar) International Trade Digital Expo online from December 2 to 11, 2020. As the only one exhibitor who provides the IT service of the data security solution, Chengdu Vinchin Technology Co., Ltd sincerely invites you to participate in the Expo and excited to share more with you at the exhibition.
Southeast Asia is one of the most dynamic and potential regions for economic development in the world today. China and Southeast Asian countries enjoy a long history of trading and have a sound foundation and huge potential for economic and trade cooperation. Meanwhile, 2020 marks the 70th anniversary of the establishment of diplomatic relations between China and Myanmar and is China-Myanmar Cultural Tourism Year. China is Myanmar's largest trading partner and the most important source of investment. In 2019, China and Myanmar's imports and exports reached 128.91 billion yuan, achieving a substantial increase of 28.5% year on year. This exhibition will further strengthen the comprehensive strategic partnership between the two countries.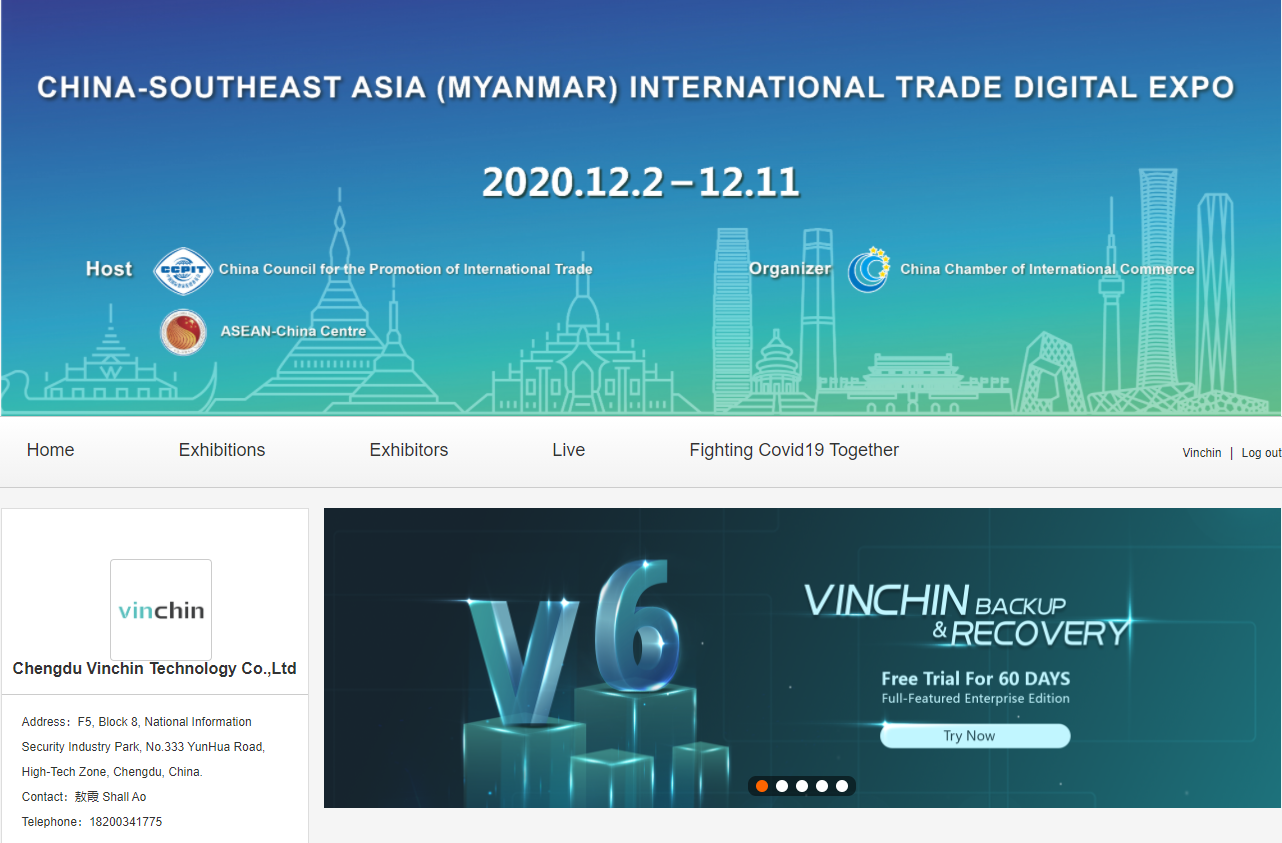 To better meet the trade demands of Southeast Asian companies during the epidemic and promote economic and trade cooperation between China and Southeast countries, China-Southeast Asia (Myanmar) International Trade Digital Expo will integrate the resources of the previously scheduled offline exhibitions in Southeast Asia, providing a digital platform for companies to meet and trade online. On the scale of the Expo, there are over 1,000 company exhibitors from China, 10,000 professional visitors from Southeast Asia countries and China. The online digitalized exhibition hall displays corporate products and services through dynamic product showcases and lives demos, which enables you to efficiently find Vinchin and get more information, you can meet Vinchin at the Exhibitors, by the Categories of Electronics Products – Computers, or by the area of Sichuan, China.

This exhibition conforms to the development trend of digitization, networking, and intelligence, breaking through the space barriers. It strives to achieve an innovative online exhibition experience combined with requirements in an innovative scene by building a comprehensive online docking platform and putting display docking and negotiation integrated. We hope to see you at the exhibition online, don't miss it.
DOWNLOAD NOW
YOU CAN ENJOY A 60-DAYS FULL-FEATURED FREE TRIAL !