News List
Vinchin × China SoftCon 2020 - We won the Innovative Product Award!
Vinchin × China SoftCon 2020 - We won the Innovative Product Award!
2020-12-28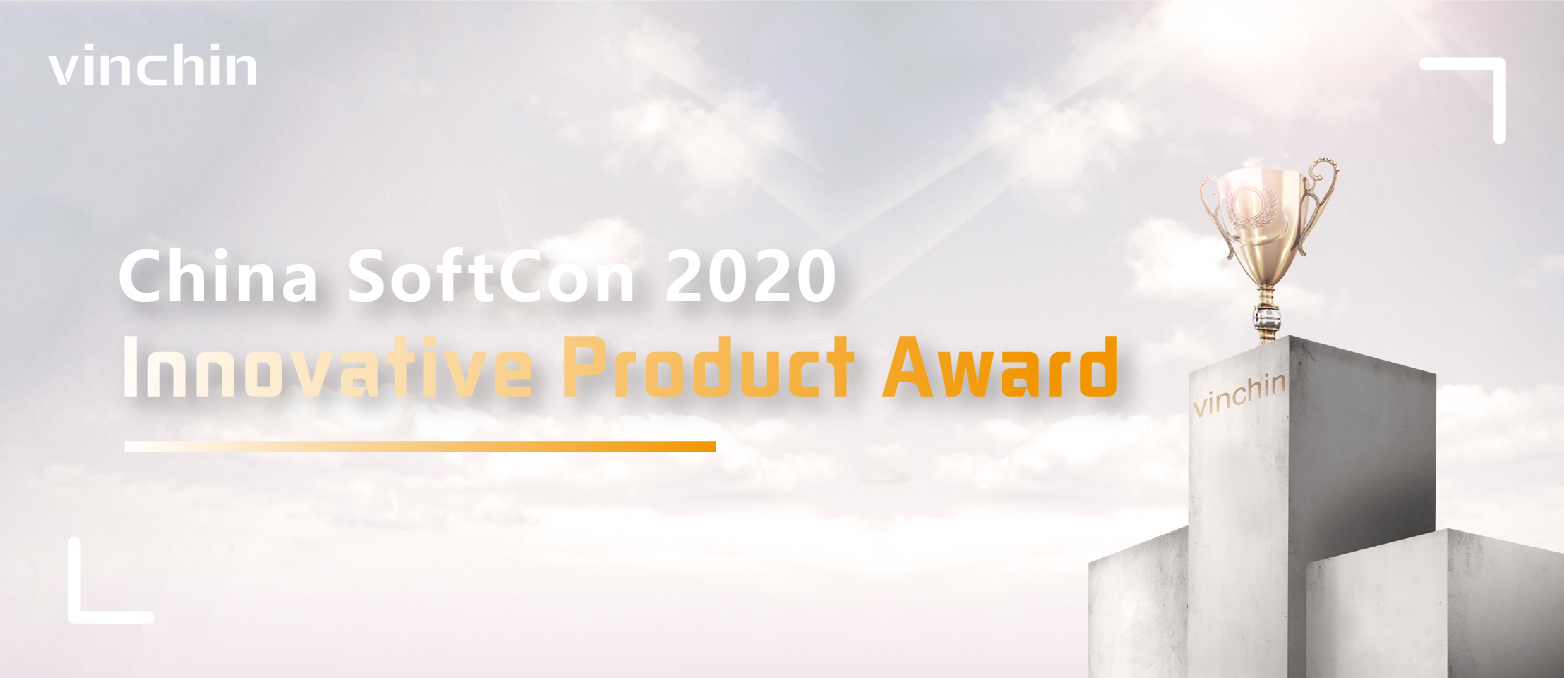 At China SoftCon 2020, due to the outstanding technology and significant innovative feature, Vinchin Backup & Recovery is very honored to win the prize of 2020 China Software Innovative Product Award.
As one of the most authoritative annual selection events under spotlight in the domestic software and information service industry, China SoftCon has attracted a numerous number of specialists and technician celebrities to communicate on site since 2003. This year, based on the theme of "Software Empowering Industry, Technology Driving Innovation", China SoftCon issued several kinds of awards for out-standing software products and services, Internet applications, cloud computing, big data, AI technology, network and information security, and industry informatization solutions. Among more than 300 participating companies, Vinchin holds the chance to become one of those who stand out to win an honor.
In the year of 2020, Vinchin has been continually making changes and significant progress through practice. In order to meet massive backup needs of customers under complicated environment in more application scenarios, we put forward the very innovative concept "one backup software to satisfy multiple backup needs". Multifunction Vinchin Backup & Recovery with various features including VM backup, database CDP, file backup, off-site backup copy, data archive, emergency drills and many more, succeeds to provide our customers with easy, fast, effective data protection solutions in a cost-efficient way.
Here's how we make breakthrough starting from product highlight features.
Cooperate smoothly with over 15 virtualization platforms. We intend to satisfy customers with different data backup & recovery needs by supporting with various virtualization platforms including VMware vSphere, Microsoft Hyper-V, OpenStack, Critrix Xenserver, RedHat Virtualization/oVirt, HUAWEI FusionCompute and Sangfor HCI.
Off-site copy to recover data instantly. With this feature, you can get your interrupted business back on track in an instant on remote site even if you lose both production and local backed-up data worry-free.
Archive data in cloud, take back when needed. Vinchin Backup & Recovery can archive data in cloud platforms including AWS S3 and Alibaba Cloud and local storage. When it is necessary to restore the archived backup data, users can select archived data by VM or backup point in need, which then will be transmitted back to local storage.
Regular backup ensures data consistency. Vinchin helps to back up and recover files and mainstream database regularly with flexible backup strategy, multiple storage types and smart data retention feature to fully meet the needs of users for regular backup and recovery, and ease their mind about the issue of data consistency.
Visual display screen with smart data monitor. We equip every customer a supporting data visualization system that enables to implement smart and real-time data monitoring, simplifying the whole operation management in a more direct, dynamic and digital way. By looking at the large-scale visual display screen, administrators can easily catch any problem and make better business decision in time, significantly improving work efficiency.
2020 is meant to be an extraordinary year, no matter for the world, China, or Vinchin. The COVID-19 outbreak has brought new opportunities and challenges to the software industry. On the one hand, it quickly promotes the technical practice of new technologies in all walks of life, and the overall level of digitization and informatization thus has greatly improved. On the other hand, the competition between global core new technologies is also correspondingly becoming more intensified. Under such fast-changing circumstances, Vinchin always stays true to the original aspiration, that is, to provide reliable data backup services for users worldwide.
In the year of 2020, Vinchin succeeds to win likes from global users and authoritative approval from the industry, which will all contribute to being a part of the driving force to prompt us to bring better performance to the market. Next year, we'll continue to provide our customers with more innovative backup products.
DOWNLOAD NOW
YOU CAN ENJOY A 60-DAYS FULL-FEATURED FREE TRIAL !