News List
Vinchin Backup & Recovery has been certified by SANGFOR HCI
Vinchin Backup & Recovery has been certified by SANGFOR HCI
2019-05-06
Recently, a joint compatibility test was conducted on both products Vinchin Backup & Recovery and SANGFOR HCI by Vinchin and SANGFOR.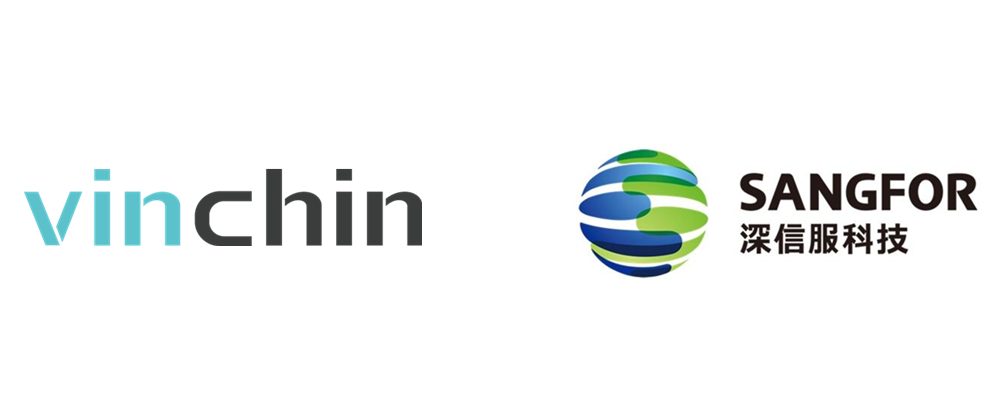 After strict testing, Vinchin Backup & Recovery V4.0 was able to run stably on SANGFOR HCI virtualization platform. Both products are compatible with each other, safe and reliable, with superior performance, providing comprehensive assurance for enterprise-class applications. After the two sides jointly confirmed the test results, Vinchin Backup & Recovery has been certified by SANGFOR HCI.
SANGFOR HCI integrates computing, storage, network and network functions (security and optimization) into a standard X86 server through virtualization technology to form a standardized hyper-converged unit. Multiple hyper-converged units converge into a data center overall IT infrastructure over a network basis. And realizes visual centralized operation and maintenance management through a unified WEB management platform. Helps users create a new IT architecture with minimal, on-demand and smooth evolution.
Vinchin Backup & Recovery provides VM backup, recovery, instant recovery, VM migration and related functions to the SANGFOR HCI virtualization platform. It can effectively guarantee the SANGFOR HCI user data security, help to build the most appropriate and efficient data protection system for data centers.
By collaborating with SANGFOR, vinchin will also work in depth to continuously explore effective solutions for data security under cloud computing. Together to protect enterprise core data, critical business security, to enable users to maximize business value.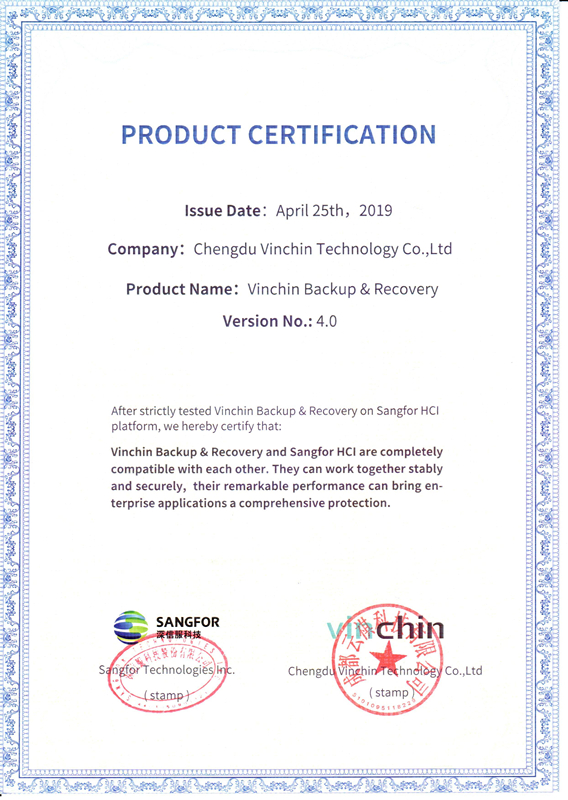 DOWNLOAD NOW
YOU CAN ENJOY A 60-DAYS FULL-FEATURED FREE TRIAL !