News List
Vinchin Attended "INSEC WORLD.2019"
Vinchin Attended "INSEC WORLD.2019"
2019-10-23
The inaugural INSEC WORLD·Chengdu was launched at Western China International Expo City during 20~23, October, 2019.The event is driven by the value of "Security Matters" which bringing together InfoSec service providers, researchers, developers and cooperate users around the globe, with the commitment of creating an international platform for vigorous InfoSec industry. The scale of the first event is around 6,000 sqm, 45 exhibitors, and 2,000+ conference attendees.

Vinchin as a data protection vendor with head quarter in Chengdu, was invited to attend this event and brought its unique and newest version Vinchin Backup & Recovery v5.0.
During the event, Vinchin CEO Mark Hu was invited to make a speech in Data Security and Cloud Security sub-forum. Obviously, he introduced about today's cloud environment and data protection in China mainland, the same time brought Vinchin Backup & Recovery v5.0 newly developed features to the event.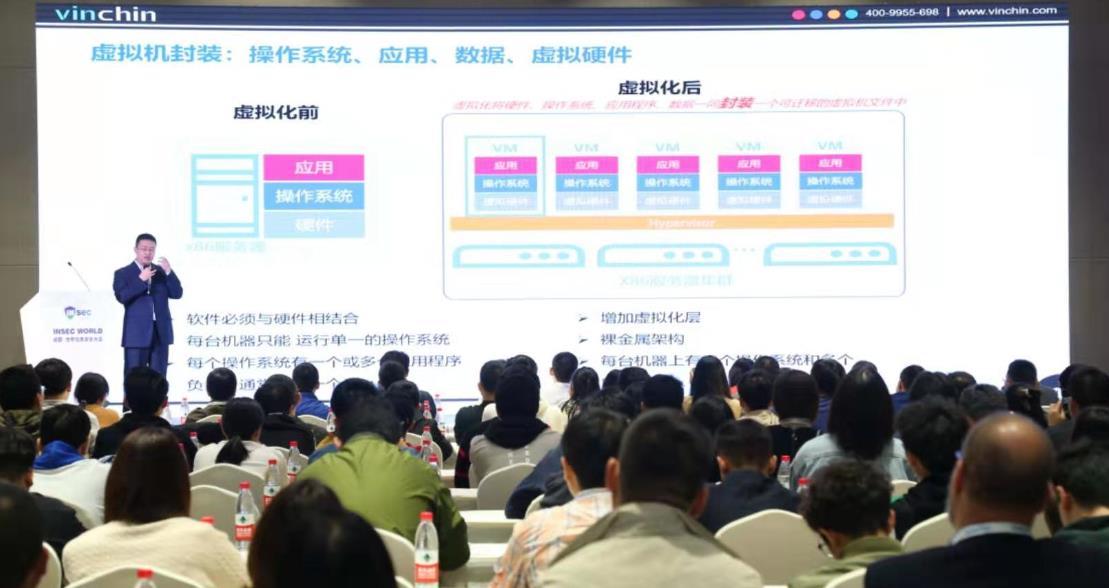 Vinchin was happy to let more people know about data protection and Vinchin Backup & Recovery v5.0 has gained a great reputation amoung our users and the majority of event participants. Thanks to all our partners and users who trust Vinchin!
DOWNLOAD NOW
YOU CAN ENJOY A 60-DAYS FULL-FEATURED FREE TRIAL !