News List
Vinchin and SAP Signed Global Strategic Partnership Agreement
Vinchin and SAP Signed Global Strategic Partnership Agreement
2023-09-25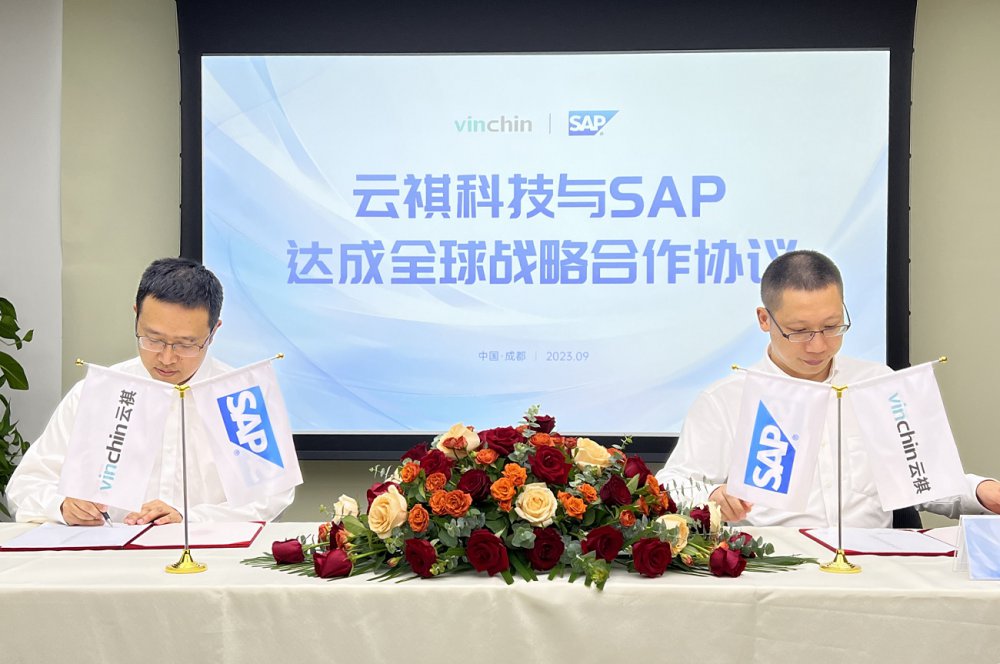 Recently, Vinchin has signed global strategic partnership agreement with SAP, marking the beginning of a new chapter of deep collaboration.
SAP is a global leading provider of enterprise application software solutions, dedicated to helping companies and organisations of all sizes and industries run better by redefining ERP and creating networks of intelligent enterprises that provide transparency, resiliency, and sustainability across supply chains. SAP supports enterprises and public organizations in 25 industries worldwide to achieve profitability and continuous innovation.
Vinchin is a leading provider of comprehensive data protection solutions catering to businesses across 12 virtualization platforms, physical servers, NAS devices, and 6 different types of databases. By offering simple, flexible, and cost-effective solutions, Vinchin assists customers in safeguarding, backing up, and restoring their vital data. With a global presence, Vinchin has successfully served tens of thousands of customers in more than 100 countries worldwide.
Vinchin Technology CEO, Mark Hu, and SAP Co-Innovation Center Eco Director, Michael Xia, delivered speeches expressing their earnest expectations and bright prospects for the collaboration.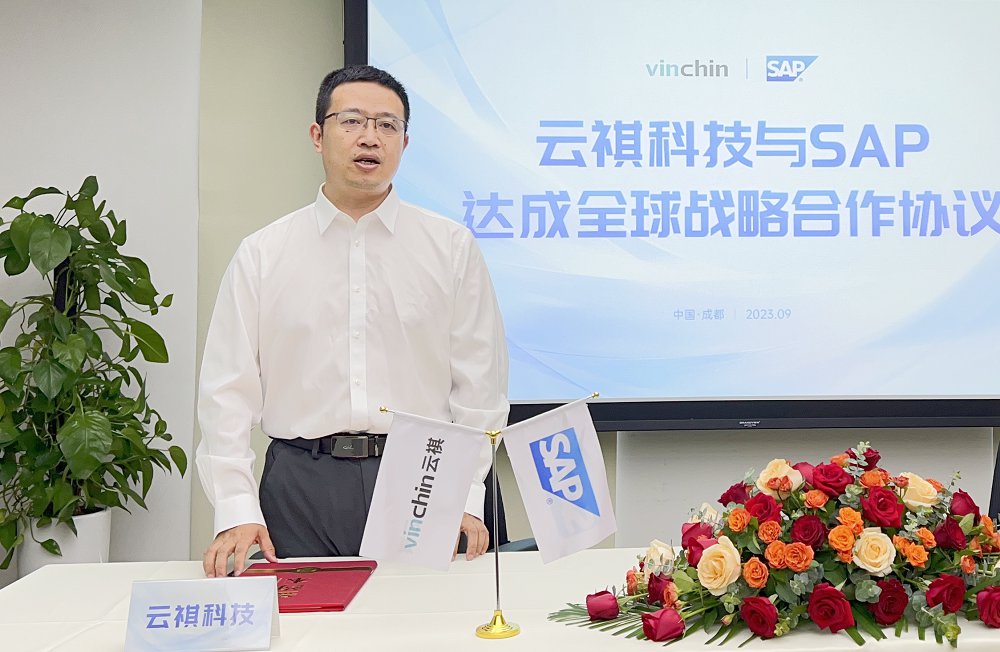 Mark Hu mentioned that the partnership between Vinchin and SAP will explore cross-domain integration and provide customers with professional and comprehensive service solutions, driving industry innovation and development. He also expressed his anticipation for the future plans of collaboration, believing that through this partnership, common values and visions will be realized.
Michael Xia expressed strong confidence in the collaboration. He emphasized the shared goal of putting customers at the center and providing more comprehensive enterprise-level services through the combination of technology and innovation. He believed that under the guidance of their strategic partnership, Vinchin and SAP would bring more efficient, intelligent, and secure product services to customers.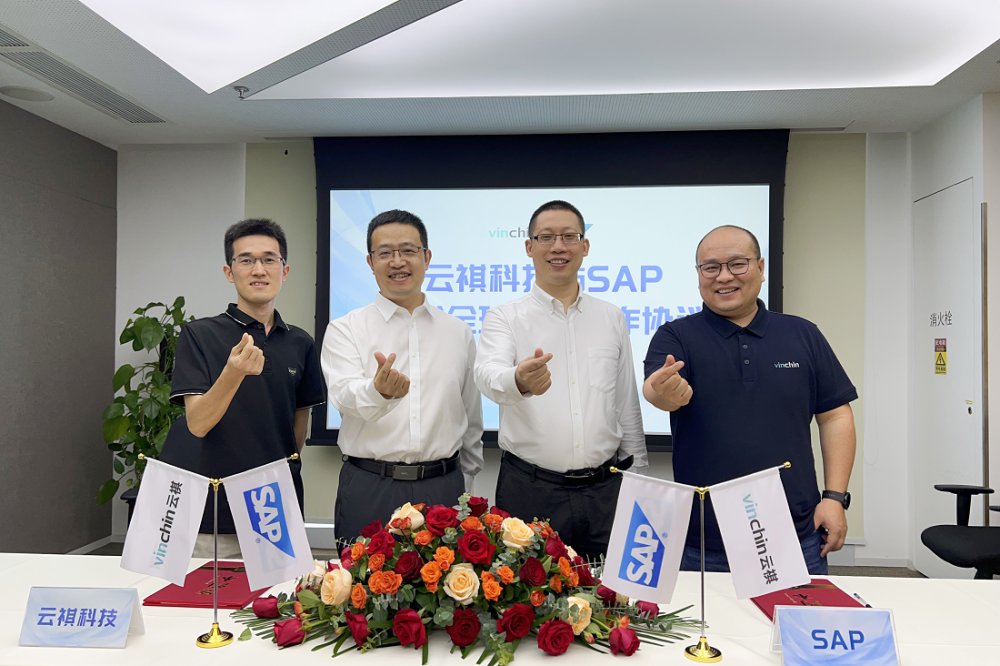 Vinchin's Sales Director, RaymonTu, and Chief Architect, Peter Xie, attended the ceremony, engaging in discussions on future product solution development and business cooperation, laying the foundation for the next steps.
In terms of products, Vinchin and SAP will join forces to enhance collaborative innovation, promote product compatibility, and engage in closer cooperation in the areas of enterprise digital transformation and data backup, providing outstanding joint solutions to their respective users.
In terms of market positioning, both parties will leverage their core competencies, achieve complementary advantages, further expand their global market presence, and support enterprise digital transformation and development.
The collaboration between Vinchin and SAP undoubtedly brings new momentum to the development of both parties.
DOWNLOAD NOW
YOU CAN ENJOY A 60-DAYS FULL-FEATURED FREE TRIAL !