Vinchin Blog
How to Backup VMs on VMware vSphere and Hyper-V in Multi-Hypervisor Environment?
How to Backup VMs on VMware vSphere and Hyper-V in Multi-Hypervisor Environment?
2022-07-04 | Viego
Server virtualization technology has improved the work efficiency of IT environment and it is not limited to using single virtualization solution in IT environment. Multi-hypervisor environment is accepted by more and more companies.
VMware vSphere and Hyper-V are often used in the same IT environment. When the work efficiency of IT environment is improved, they also bring problems, especially for disaster recovery.
What is VMware vSphere?
VMware vSphere is the world-leading enterprise-class virtualization solution. VMware starts to research virtualization technology very early and that's one of the points why it acquires the most market share.
VMware vSphere suite is mainly composed of the hypervisor ESXi and the management tool vCenter Server. ESXi is a kind of type 1 hypervisor, which means it can be deployed on bare metal server.
VMware vSphere has many convenient features for virtual environment management. To minimize downtime, vSphere allows users to perform live migration, vMotion, during server maintenance by changing resources or datastore without interrupting the operating system, with nearly zero downtime.
With vMotion and some other configurations, DRS, Distributed Resource Scheduler, will help automatically optimize the resource allocation in the resource pool, moving VM from busy server to another.
HA, High Availability, is another useful feature to reduce the workload of IT administrator, which will spontaneously reboot VMs on another host when the host is down for some reason.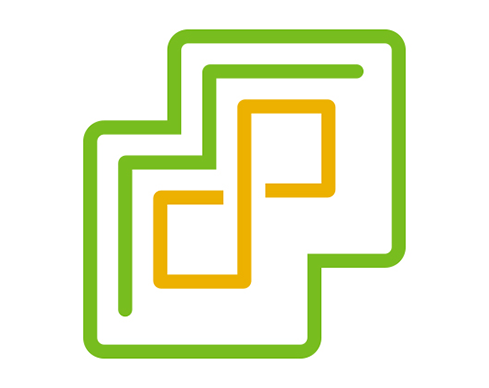 What is Hyper-V?
Hyper-V, released by Microsoft, is another mainstream server virtualization solution, which also takes a large percentage of market share.
Hyper-V is often used together with Windows Server OS in companies. This feature can be enabled in Windows OS and then users can create virtual machine via Hyper-V Manager. With the familiar operating system and user-friendly GUI, it is easy for anyone to manage virtual environment.
Hyper-V also supports live VM migration after some configuration. With Hyper-V Replica, VM can be replicated to another server asynchronously for failover.

Multi-hypervisor environment and disaster recovery
Both VMware vSphere and Hyper-V are very excellent virtualization solutions and they are often used in the same IT environment now. Although using additional virtualization solution requires additional knowledge and skills, multi-hypervisor environment is still accepted by more and more companies because they have seen the advantage over single-hypervisor environment.
VMware vSphere and Hyper-V are not cheap ones compared with other solutions but some money still can be saved when there is a reasonable server combination. One part of hosts use VMware vSphere and the other part use Hyper-V.
When selecting virtualization, you should consider whether it provides the best environment for your business systems because different virtual environment is differently compatible with specific applications.
Multi-hypervisor environment is also the solution for avoiding vendor lock-in. With single solution, you might need to install some inessential applications to let the environment work for some applications, but another solution might not require these. You can switch the environment when it is needed.
Multi-hypervisor environment brings not only convenience but also trouble indeed. Using additional virtualization solution needs IT administrator to learn new knowledge and techniques. As time goes by, IT administrator can get used to the new environment and then this problem can be solved, but some problems will not be spontaneously solved over time.
Disaster recovery has some crucial requirements. If two different virtual platforms are managed separately, some problems will always exist. Hyper-V environment can be backed up by Windows Server Backup, which allows you to select hosts or VMs to make backup. VMware has released some tools like VMware Data Recovery and vSphere Data Protection to make VM backup.
If they work in their own environment, both of them will be good solution but if they are used at the same time in multi-hypervisor environment, the whole disaster recovery solution can be too complicated. When making or checking VM backup jobs, users need to log in to different platforms. If issues are happening to both platforms, IT administrator also needs to recover all the VMs on different platforms, which is unacceptable because it leads to more downtime in datacenter.
Therefore, to make a better disaster recovery plan, an all-in-one backup solution is needed.
How to Backup VMs on VMware and Hyper-V in multi-hypervisor environment?
Vinchin Backup & Recovery is the professional disaster recovery solution for both VMware vSphere and Hyper-V and allows IT administrator to add both platforms into the same Web Console to backup and recover VMs conveniently.
Agentless Backup is supported for both VMware vSphere and Hyper-V environment, which means it just requires adding the hosts to backup server. Time-consuming job like installing agent on every VM is no longer required.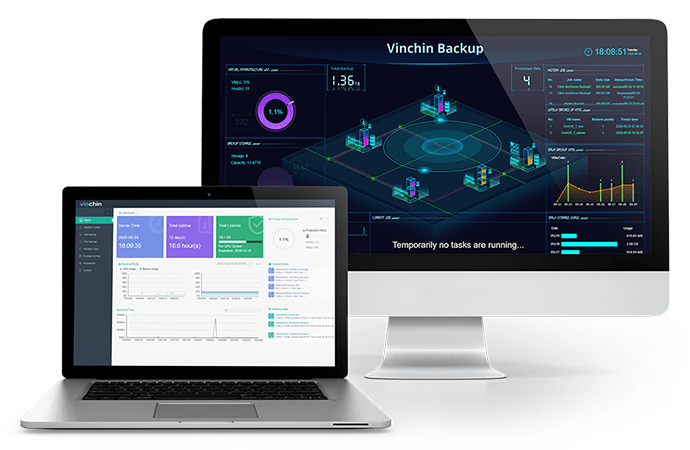 After simple configuration, you can make VM backup in multi-hypervisor environment in every way you wish.
Step 1. Select Backup Source
Log in to Vinchin Backup Server > expand VM Backup > select Backup > selecting the VMs from the virtual platforms > click Next

You can see the virtual platforms you have added here. It is allowed to select only one kind of virtual platform to create backup job for a bunch of VMs every time, but you can still manage all the jobs under the same tab later.
Step 2. Select Backup Destination
Select the Target Node > select the Target Storage > click Next

You can add all kinds of backup storage in advance to store VM backup including local partition or disk, logical volume, local directory Fiber Channel Storage Area Network (FC SAN) storage, iSCSI storage, NFS storage, and CIFS storage, etc.
Step 3. Select Backup Strategies
Vinchin Backup & Recovery provides abundant backup strategies to help backup VM in every way, including full backup, incremental backup, differential backup, schedule, data compression, data deduplication, GFS retention policy, etc.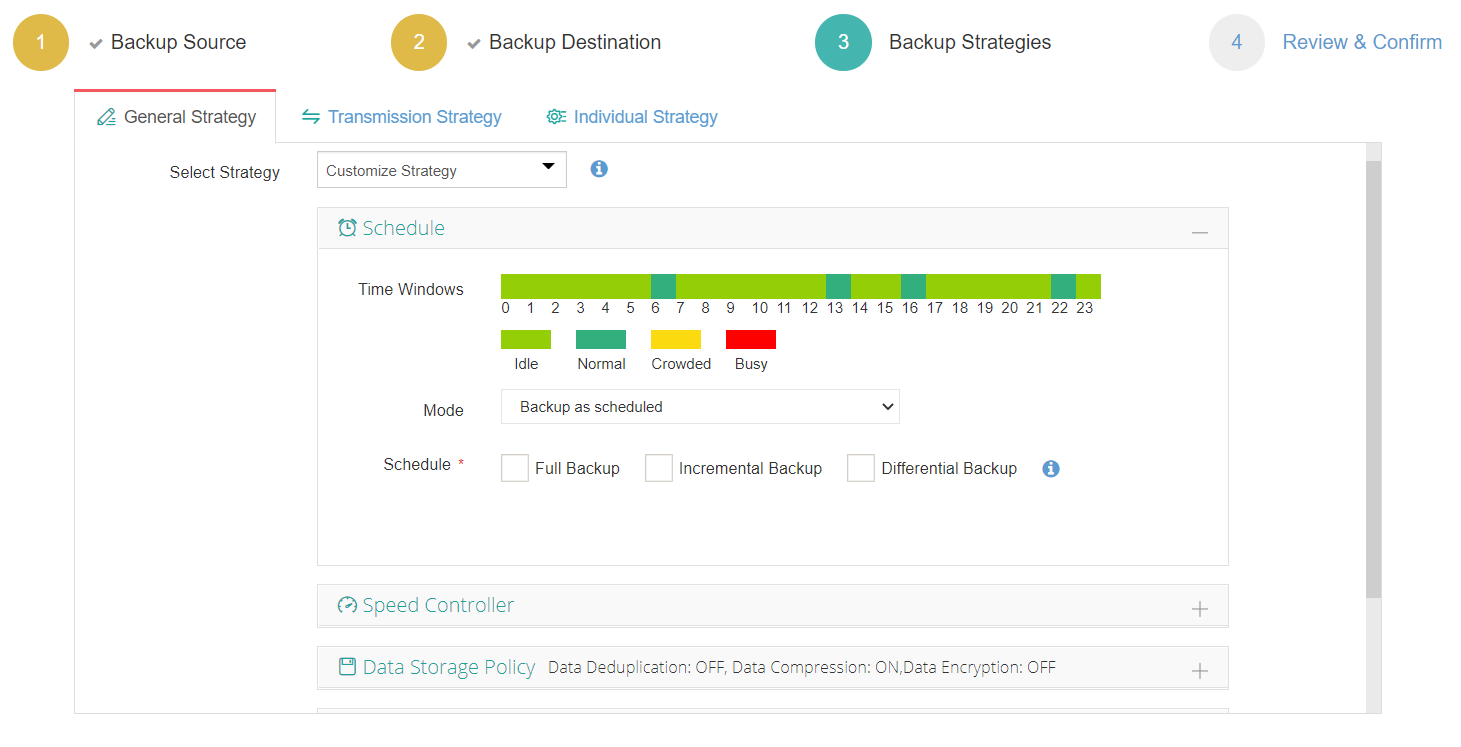 After selecting backup strategies, click Next. Review the Summary and then Submit the job. You can check all the jobs created for VMware vSphere and Hyper-V in Monitor Center > Jobs. VM recovery is also in the same place, VM Backup > Restore.
You can experience this convenient solution with a 60-day full-featured free trial. Just download and quickly deploy it in your virtual environment.
Conclusion
VMware vSphere and Hyper-V are the popular virtualization solutions to help companies build multi-hypervisor virtual environment. While they bring their advantages to IT environment, the workload of IT administrator and the difficulty of making disaster recovery plan are also increased.
To simplify the workload of IT administrator and improve disaster recovery strategies, you can choose Vinchin Backup & Recovery to add both platform into the same backup server for centralized management. It is free to try now. Don't miss the free trial offer.
I agree that Vinchin can contact me by email to promote their products and services. I can unsubscribe at any time.
Thanks for subscribing! A confirmation mail has been sent to your mailbox, please check within 48 hours.
Get more ideas from Vinchin