Vinchin Backup & Recovery for VMware
Vinchin Backup & Recovery is an easy-to-use, reliable and really cost-effective VM backup solution. It can backup virtual machines in a standalone ESXi host, or in a host under vCenter cluster environment. It is specially designed for SMBs who have ability to build their own virtual environment, but willing to pay less money on protecting their VMs.
---
Vinchin is an authorized VMware Solution Provider Partner. By combining VMware virtual solution with Vinchin Backup &Recovery, customers can realize high availability and business continuity easily, the same time save a lot of money.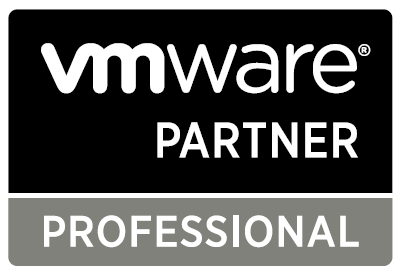 Vinchin is also an authorized VMware Technology Alliance Partner. Staying focused in the field of virtual machine backup let Vinchin have the ability to enhance the data protection ability of VMware software defined data center, further strengthened the data and application protection of critical business.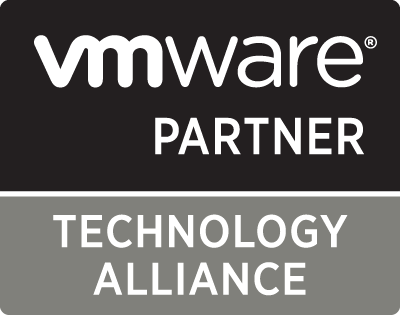 Vinchin Backup & Recovery has been certified with VMware Ready. Which means Vinchin backup & Recovery can seamlessly integrate with VMware virtual infrastructure. Choosing Vinchin Backup & Recovery to protect your VMware virtual machines, hosts and vCenter is much more cost-effecctive than a customized solution.
Vinchin Backup & Recovery fully supports VMware vSphere, ESXi and vCenter from v4.x to v7.0. You can easily hot backup your virtual machines either in a standalone ESXi host or in a vCenter cluster environment.
Vinchin Backup & Recovery has got VMware Ready certificate for below VMware products :
VMware VMware vCenter Server - *
VMware VMware vSphere - *
VMware VMware ESXi - *
VMware VMware VSAN - 6.5.x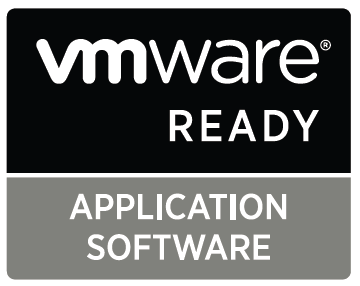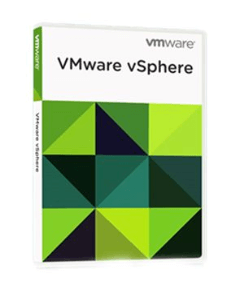 Key Features & Solution
---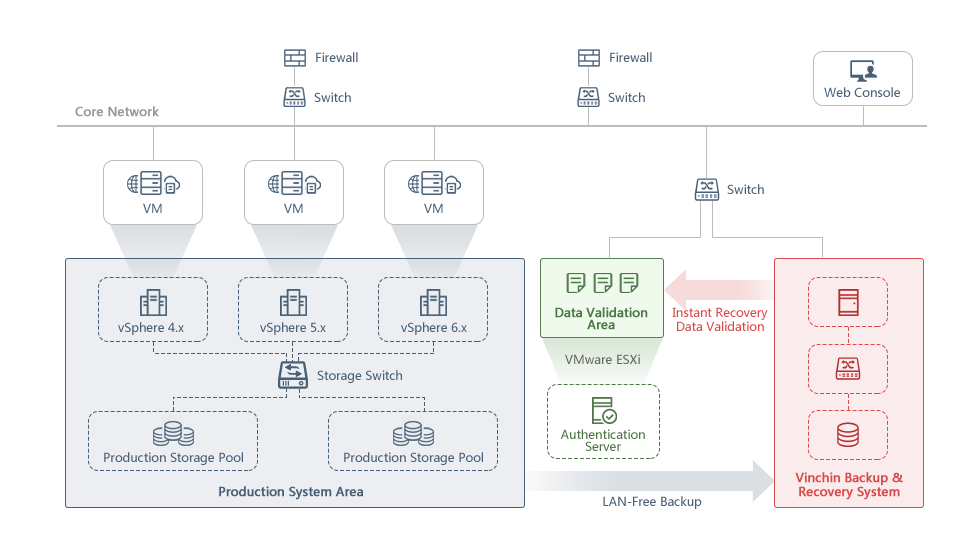 Hot VM backup, no need to power off the VM during backup process.
Agentless VM backup, no need to install any agent on the guest OS.
LAN-Free backup, extremely improve transmission speed and lower influence to the business system.
VMware CBT technology, Rapidly capture change data, reduce the backup data capacity.
Second-level instant recovery, recover the entire VM in 15 seconds.
Multiple smart backup schedule, supports full backup, incremental backup and differential backup.
Supports permanent incremental backup and backup retention policy.
Data deduplication and compression extremely reduce storage space and costs.