Adapting to the agility of modern IT infrastructure, V2V(Virtual-to-Virtual) technology has now been put into use widely as a way for advanced data protection, which allows the seamless switch of IT workload between 2 virtual platforms. With Vinchin Backup & Recovery, you can discover its unparalleled ease of use, out-of-the-box deployment and extraordinary scalability that let you enjoy simple V2V migration across 10+ mainstream virtualizations.
Why choose Vinchin for cross-platform data protection (V2V)
Vinchin Backup & Recovery provides high-quality protection services for hybrid virtual environments

Automatic
Simplify VM backup and cross-platform recovery for complex IT infrastructure

Versatile
Integrate well with most hypervisor types on the market to meet most cross-platform recovery scenarios

Centralized
Easily manage VM backups and recoveries of different virtual platforms through one interface
Highlight Features
Enjoy innovative, powerful cross-platform protection features from one solution
Multi-Hypervisor Support
Vinchin Backup & Recovery can migrate VMs across 10+ virtual platforms including VMware, XenServer, and most KVM-based hypervisors. You can easily switch your critical modern IT workloads from one to another to build your own highly flexible IT infrastructure.
Cross-Platform Instant Restore
Instant VM Restore in Vinchin Backup & Recovery can be used in V2V scenarios to re-run a damaged VM directly on another virtual platform in 15 seconds with initial backups, which makes the most of your IT environment resources to guarantee business continuity when needed.
Unified Web-Based Console
With the easy-to-use web console Vinchin Backup & Recovery offers, you can deploy cross-platform recoveries among your virtual platforms in the shortest time and start enterprise-grade disaster recovery right away.
Automated VM Protection
Vinchin Backup & Recovery automates the whole VM protection process, including V2V migration to minimize manual workloads that you used to spend a lot on the traditional solutions. To get your critical systems running on a brand new VM, a few minutes of configuration is all it needs.
Easy VM Data Migration
With Vinchin Backup & Recovery, whether a new virtual platform is needed for better IT operations or disaster recovery, you can easily store data in different locations including on-premises, offsite and clouds, and quickly migrate it to any VM you want.
Long-Term Data Retention
If you change your production VM frequently yet need to keep history data all safely kept for business, with the scheduled backups of different VMs, Vinchin Backup & Recovery can restore them centrally to one offsite platform and help keep critical data as long as you want.
Live Webinar – Make V2V Easy with Vinchin
Luwen Zhang, the Product Manager at Vinchin, introduced the Cross-Platform Recovery (V2V) feature in Vinchin Backup & Recovery v6.5 in detail at the product release webinar on December 1, 2021.
Feature Overview
Supported Platforms
Cross Platform Restore Process
Live Demo
READ MORE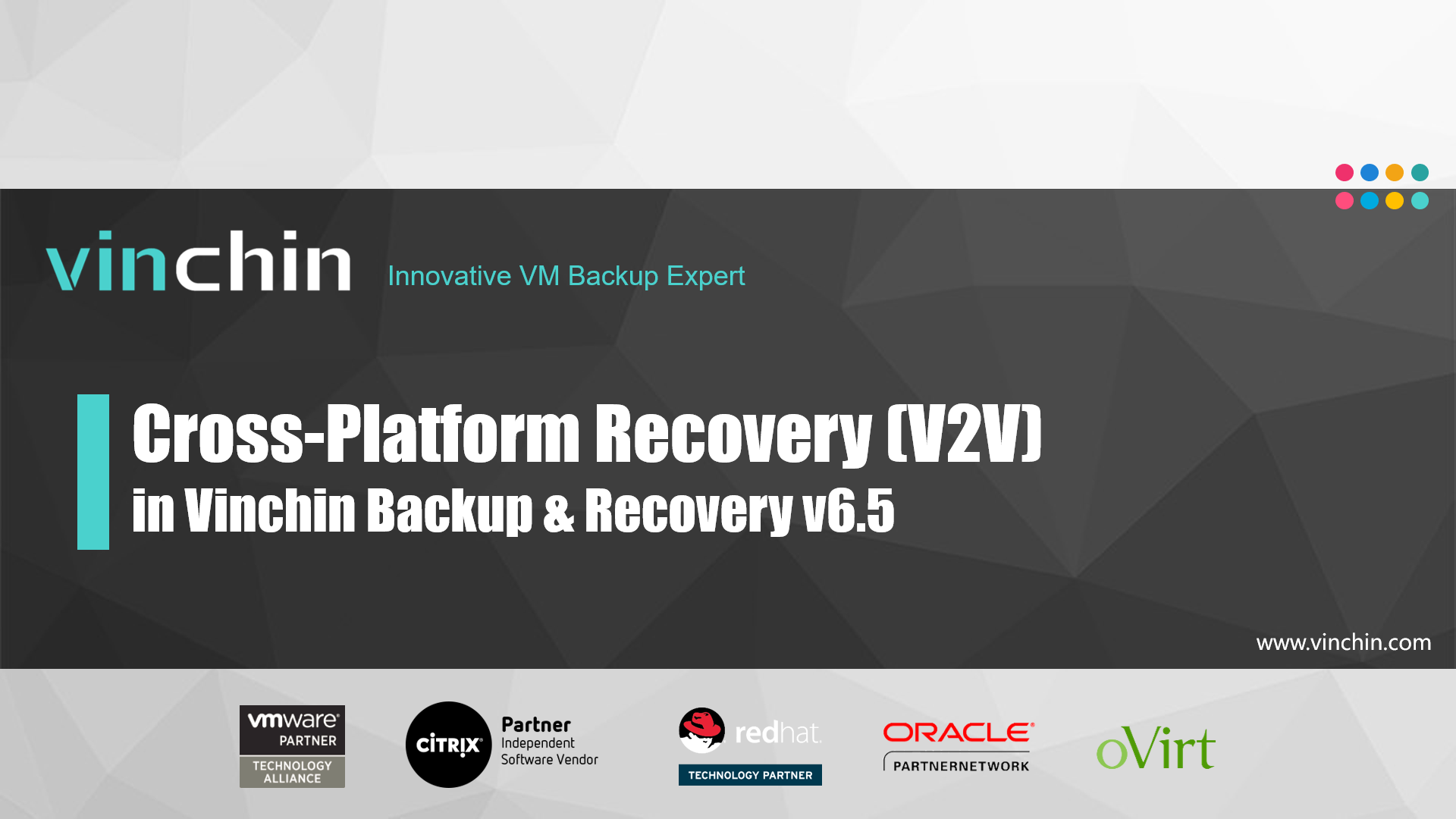 Get to know the high performance of Vinchin V2V better at What's New in Vinchin Backup & Recovery v6.5 Webinar.
How does Vinchin V2V work
Simple few steps to get cross-platform recovery done with Vinchin Backup & Recovery
Back up your VMs from Virtual Platform A with Vinchin Backup & Recovery.
Select a desired restore point of any VM you wish to recover to Virtual Platform B.
Set Virtual Platform B as recovery destination.
Customize recovery strategies with simple clicks if needed.
Review your configurations and submit the recovery job.
Original VM recovered and up running on Virtual Platform B.
Key Benefits
Improve overall IT operation experience from multiple dimensions
Higher Scalability
Vinchin Backup & Recovery matches the existing and growing virtualization demands of the entire IT infrastructure and combines them well. Supported by the integration of 10+ virtual platforms, whether you want to remove an existing virtual platform and migrate data to a new one, or just in need of switching services across multiple virtual platforms, you can both rely on the V2V solution from Vinchin to easily reach your goals, even if you run multi-hypervisors in the data center.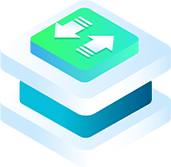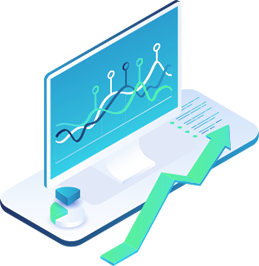 Improved Data Availability
Vinchin Backup & Recovery helps enterprise users who deploy a hybrid cloud environment in the primary data center to improve data availability. When the data of a certain virtual machine is unavailable due to a disaster, you can still seamlessly restore the initial VM backups to a new virtual platform using on-premises backups, offsite backup copies or archived data on cloud, and use the recovered data at the new location just like you're accessing the original VM.
Simplified Management
In the past, the data management for V2V migration across different virtual platforms may be difficult due to a single software's lack of high compatibility. But Vinchin Backup & Recovery can help change this situation by offering a centralized web console that works with backup data from diverse virtual platforms. Without being a cybersecurity expert, you're capable of controlling the protection of complex virtual environments in a super-easy way.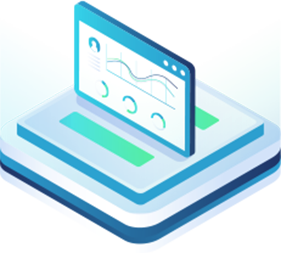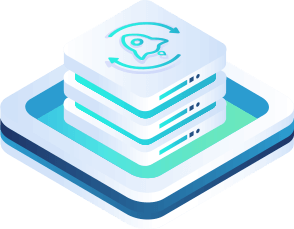 Shorter RTOs
Using Vinchin Backup & Recovery, set up a business continuity plan within a multi-hypervisor environment can be as simple as that within a regular one. Designed for enterprises who need to deliver service 24/7, Instant Restore helps to improve service stability by starting up an interrupted VM within 1 minute to reduce RTOs of your most critical IT workloads. Instant Restore in the software is also applicable in V2V scenarios, with very simple configurations required.
Frequently Asked Questions
Which virtual platforms can I migrate VMs to/from using Vinchin V2V?
You can migrate VM data across VMware, XenServer, XCP-ng, oVirt, Red Hat Virtualization, Oracle Linux Virtualization Manager, Sangfor HCI, OpenStack, Huawei FusionCompute, H3C CAS/UIS and ZStack.
Can I directly use V2V in the latest version of Vinchin Backup & Recovery?
No. Cross-platform Recovery currently is an add-on feature in the software. You need to contact Vinchin sales team to get a new license key to get this feature enabled.
Does Vinchin V2V set restrictions on Linux VM migration?
No. You can easily restore any Windows/Linux VM from one virtual platform to another without a difference, as long as you have available restore points saved in the backup system.
Want a free trial first?
Vinchin Cross-Platform Recovery (V2V) Solution
Seamless, efficient data protection across different virtual platforms including VMware, XenServer/XCP-ng, RHV/oVirt, Oracle OLVM, Sangfor HCI and more, making IT operations of hybrid virtual environments simple and secure.
* 60-day free trial with all features unlocked
* No credit card required
* Get started in 10 minutes
* Our team will soon reach to you with trial guide and license details once submit this form.
Any question?
Contact us and Vinchin Support Team is here to answer it for you from Monday to Sunday.
Email Support
technical.support@vinchin.com
Phone Support
+86-159-2884-8843
Skype
technical_support@vinchin.com
WhatsApp
+86-159-2884-8843
REQUEST DEMO
Learn more details about how Vinchin cross-platform recovery empowers the protection of hybrid virtual environments.
REQUEST PRICE
Interested to buy Vinchin Backup & Recovery? Request a quote here, we will contact you soon with pricing details.