News List
Vinchin reached a partnership with Oracle to open up new areas of backup
Vinchin reached a partnership with Oracle to open up new areas of backup
2020-05-07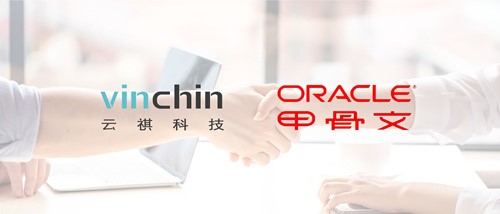 Recently, Vinchin joined Oracle Partner Network (OPN), becoming one of Oracle's partners.
Oracle is the world's largest enterprise software company, headquartered in Redwood City, California. Formally entered the Chinese market in 1989. In 2013, Oracle had surpassed IBM and became the second largest software company in the world after Microsoft.

This year, Vinchin will explore and develop a new direction of database backup in the backup field. In cooperation with Oracle, Vinchin will also make use of the advantages of OPN members to carry out in-depth technical cooperation with Oracle, so as to provide Oracle users with the most compatible, optimal use experience of Oracle database backup solutions, and help users successfully implement the cloud business strategy.
Oracle Cloud is Oracle's enterprise-grade cloud, providing powerful computing and network performance, a comprehensive infrastructure and platform cloud service portfolio for global enterprises. Oracle Cloud supports users to run all workloads and provides users with software development kits that can be used in hybrid and cross-cloud environments.
Vinchin will strengthen cooperation with Oracle in the field of public cloud, to provide global users with the overall solution of data backup based on public cloud, and help customers achieve multi-cloud digital transformation.
DOWNLOAD NOW
YOU CAN ENJOY A 60-DAYS FULL-FEATURED FREE TRIAL !