News List
Vinchin × 2021 Shenzhen International Big Data Storage Summit & Expo | Diversity of data protection
Vinchin × 2021 Shenzhen International Big Data Storage Summit & Expo | Diversity of data protection
2021-04-08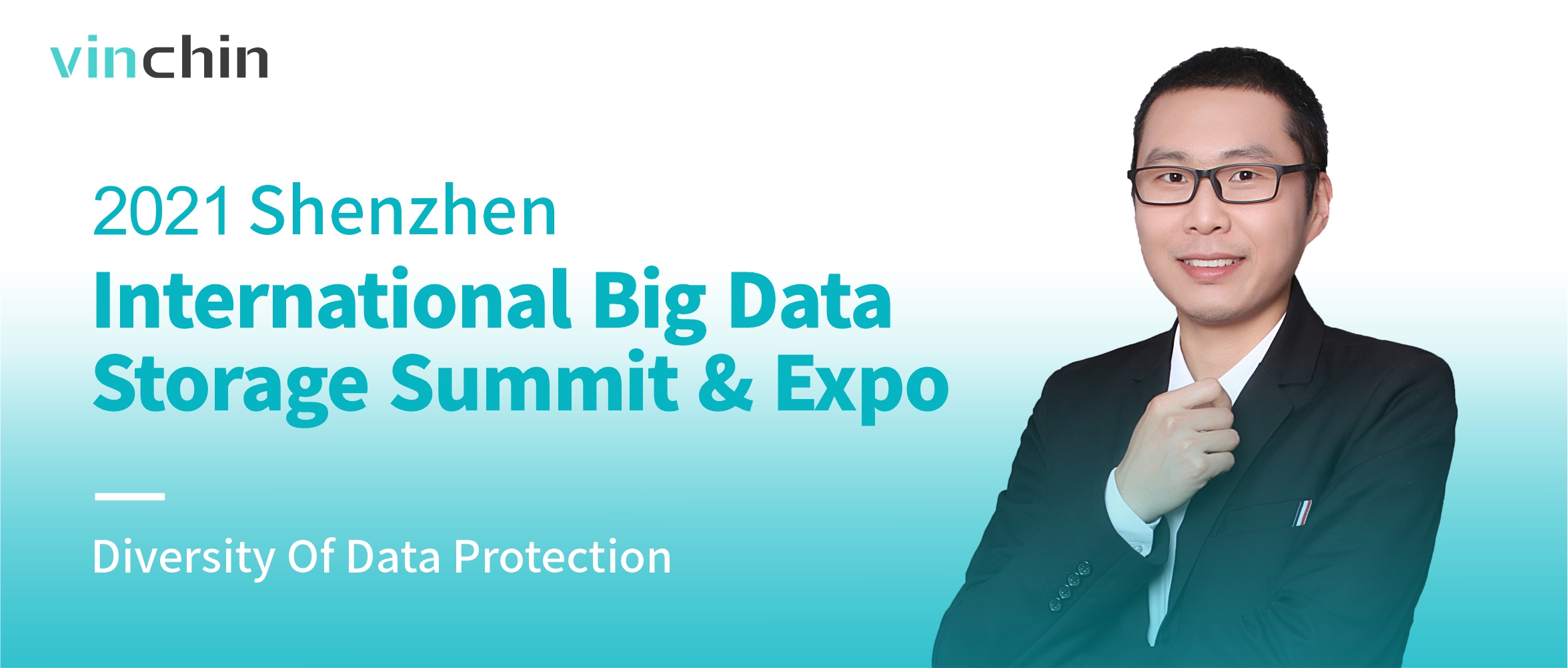 Shenzhen International Big Data Storage Summit & Expo 2021 will be held in Shenzhen Convention & Exhibition Center on Apr.9-11. This time, the expo will focus on the theme of "New basic infrastructure empowers data storage", and Vinchin, as an innovative backup solution vendor owns patent of instant recovery, is honored to be invited as one of the contributors to share more industry insights on the issue of data protection.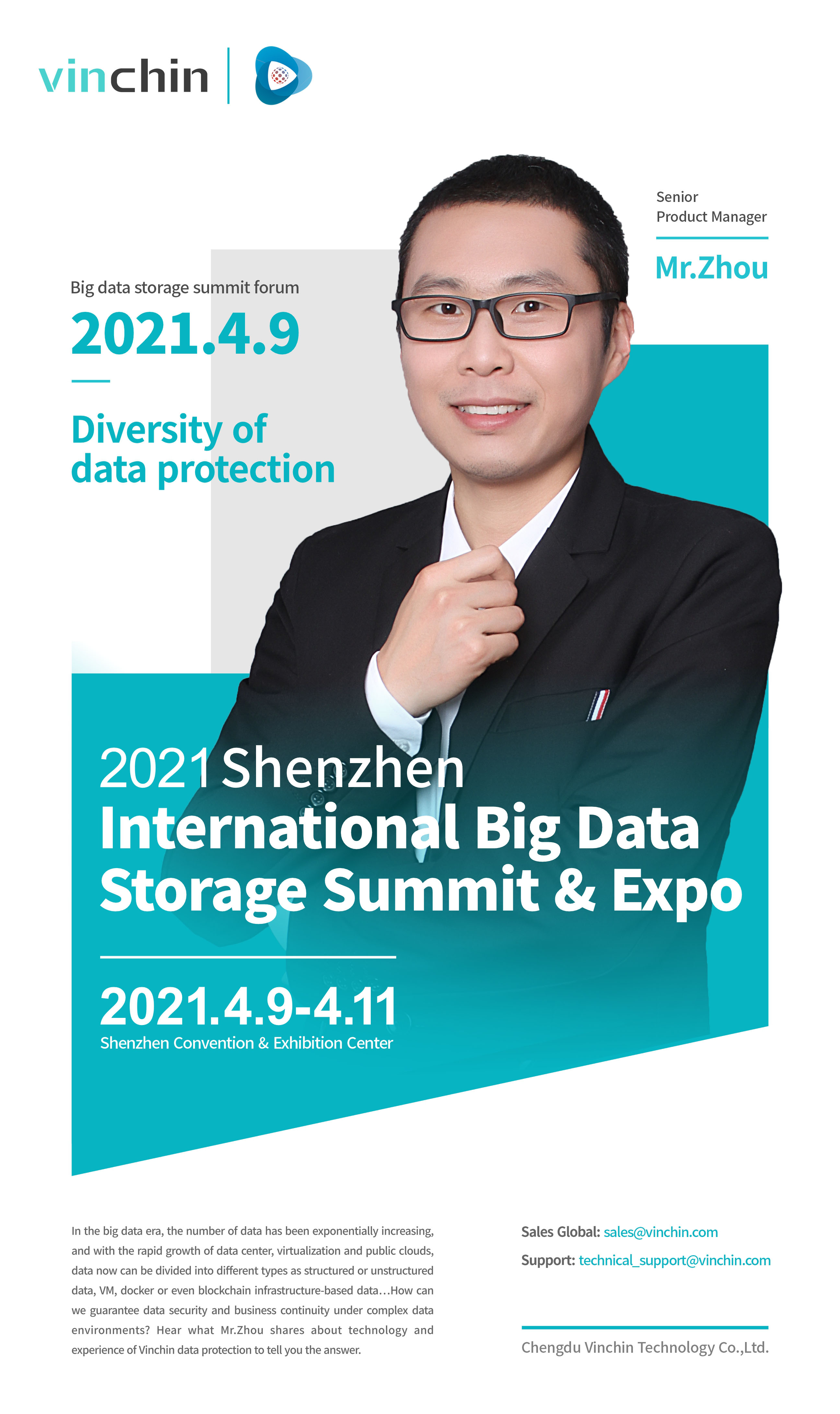 In the big data era, the number of data has been exponentially increasing, data diversity was also derived from the rapid growth of data center, virtualization and public clouds, allowing people to divide data into different types as structured or unstructured data, VM, docker or even blockchain infrastructure-based data…How can we always secure them all and guarantee effective backup and recovery under complex data environments?
Based on this topic, Zhongjie Zhou, Senior Product Manager at Vinchin, will deliver a speech on "Diversity of data protection" at the summit forum on Apr.9. During the speech, Zhongjie will introduce how those unique DR backup features of Vinchin can help customers to realize centralized data backup management and protection, ensuring high security level of their service system and business continuity.
The event has attracted 150,000+ professional audience from smart technology, IOT, AI and big data industries to come, providing them a stage to explore and communicate more about the application scenarios, ecosystem construction and future development of big data and storage for the full 3-day journey.
DOWNLOAD NOW
YOU CAN ENJOY A 60-DAYS FULL-FEATURED FREE TRIAL !