News List
Vinchin × China-Europe International Trade Digital Expo
Vinchin × China-Europe International Trade Digital Expo
2020-10-28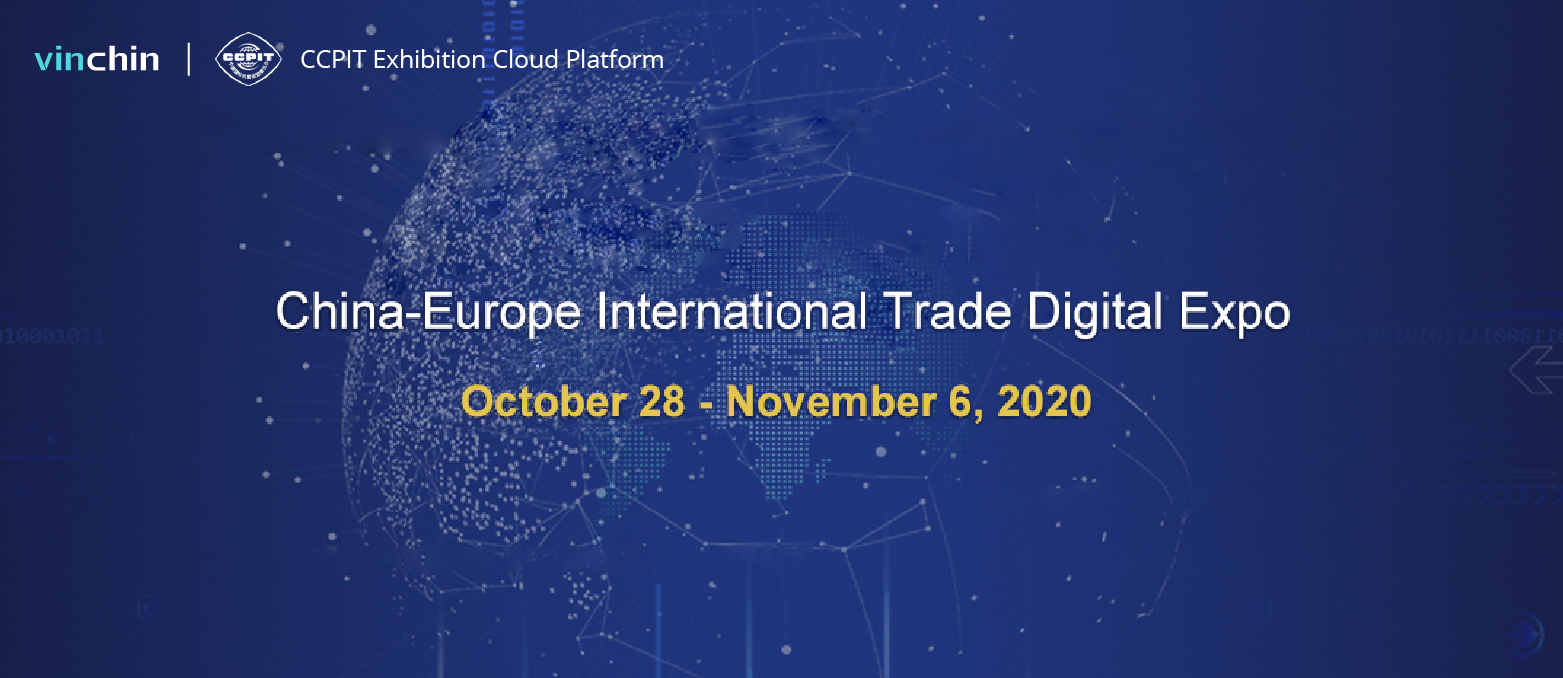 China-Europe International Trade Digital Expo is quickly approaching, just it's today of the Opening Ceremony! Vinchin gets involved with this exhibition, we are thrilled by the online meet with our customers during the event in the future. The Duration of China Europe International Trade Digital Expo is 28th Oct - 6th Nov 2020. As the only one exhibitor who provides the IT service of the data security solution, Chengdu Vinchin Technology Co., Ltd is excited to share more with you at the exhibition.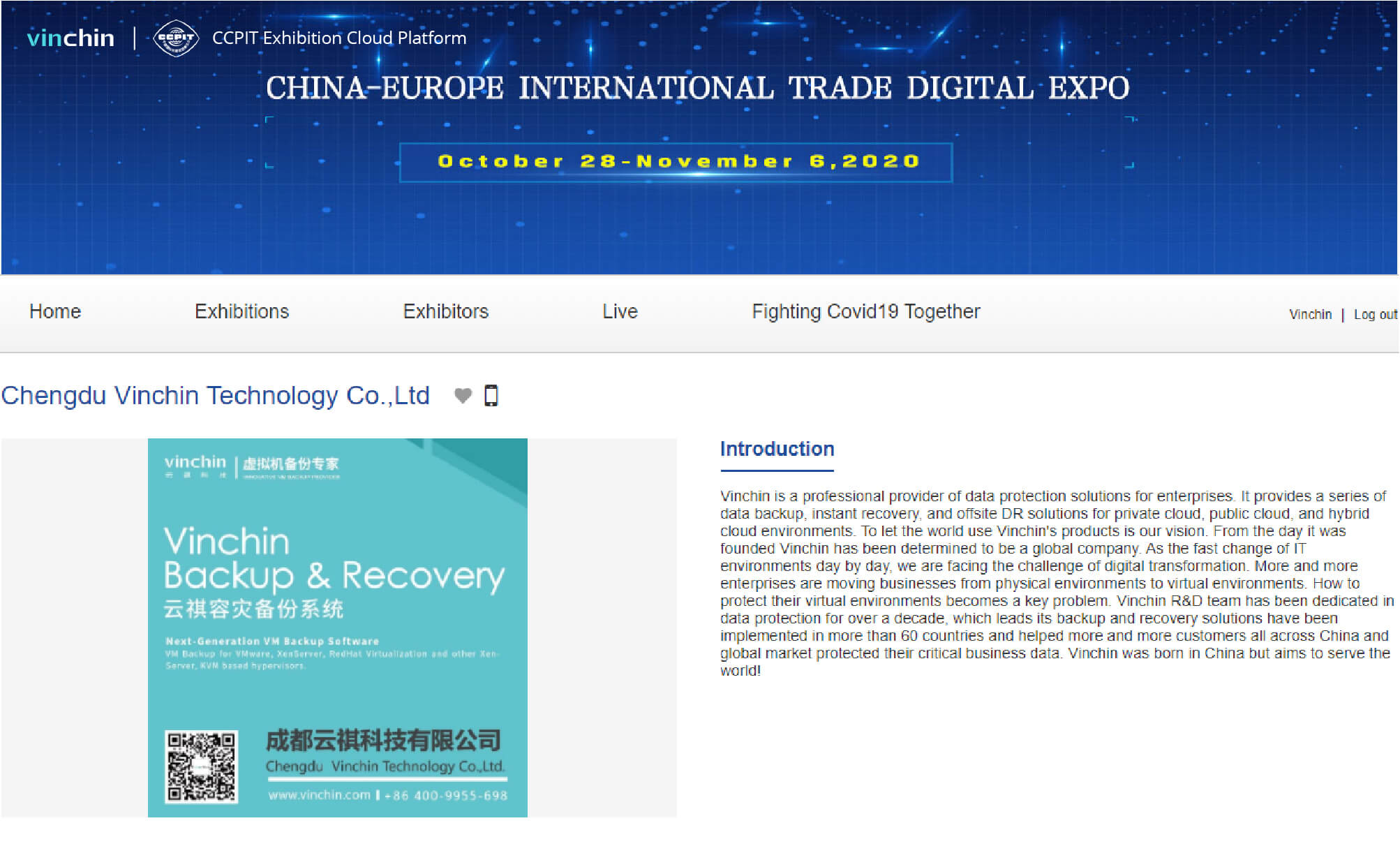 With the theme of "Digital Vision, Sharing Global Business Opportunities", this exhibition will attract more than 1,200 domestic exhibitors and more than 15,000 high-quality professional visitors from Europe through the digital online platform, customers will get together here to help companies eliminate the impact of the epidemic, actively expand domestic and overseas markets, and further promote the high-quality development of all industries. The exhibition is hosted by China Council for the Promotion of International Trade(CCPIT),organized by the China Association of Trade in Services and China Chamber of International Commerce and received strong support from Chamber of Commerce Exporters and Importers (IGEI), Belgian-Chinese Chamber of Commerce, China-Italy Chamber of Commerce, Assolombarda and Spain Chamber of Commerce.
During the exhibition, there will be held Opening Ceremony, China-Europe (Italy) Trade in Services Online Forum, China-Central and Eastern Europe Economic and Trade Online Meeting, etc. The show will use the "CCPIT Exhibition Cloud Platform" with its major functions of all-weather online promotion, supply and demand docking, and online negotiation. It creates an all-weather non-stop platform for Chinese and foreign companies. Meanwhile, Vinchin always on standby to help you, that you can meet Vinchin at the Exhibitors, by the Categories of Trade in Services – Big Data and Cloud Computing and IOT, or by the area of Sichuan, China.
This exhibition conforms to the development trend of digitization, networking, and intelligence, breaking through the space barriers. It strives to achieve an innovative online exhibition experience combined with requirements in an innovative scene by building a comprehensive online docking platform and putting display docking and negotiation integrated. We hope to see you at the exhibition online, don't miss it.
DOWNLOAD NOW
YOU CAN ENJOY A 60-DAYS FULL-FEATURED FREE TRIAL !