Vinchin protects all data of Bazhong Maternal and Child Health Hospital with highly scalable solution
Quick Overview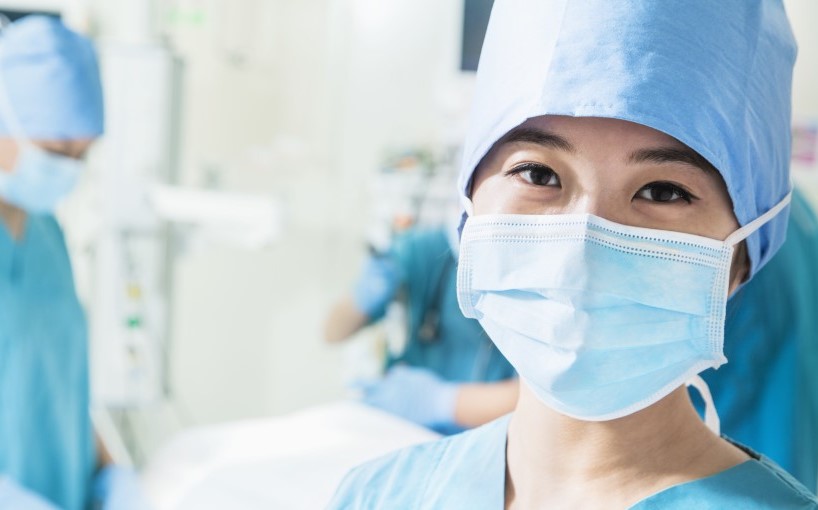 Country
China
Industry
Health Care
Problems
Complex virtualization environment makes it difficult to protect all data centrally, and with the number of data explosively growing, the business bandwidth is under much heavy pressure during transmission process, while any emergency will also easily put previous data at risk.
Virtualization Type
Heterogeneous
Solution
Vinchin brought a LAN-Free backup solution with high compatibility that supports different virtualization platforms, ensuring all data are under guaranteed protection in an effective way, while instant restore and file-level restore keep service system and important files always available.

It's such a release when Vinchin leads a helping hand to protect our data. The solution they've offered leaves a deep and refreshing impression on us due to its competent performance and easy operation, and it has never been so simple to achieve the goal of backing up massive data centrally under complex environment and take over the whole business system at an incredible speed under any kind of emergency. Vinchin is the one that keeps driving us to extend better service for our patients.

Peng Yuan, Director
Bazhong Maternal and Child Health Hospital

---
Business Challenge
Bazhong Maternal and Child Health Hospital, was established by the government in 1994. As an important public welfare medical and health care institute in the city locates in Sichuan Province, it takes responsibility for women and children's public health which spans a service spectrum from medical care, prevention, tuition and health care to scientific research and related business guidance.
Large-scale public institute like hospitals often tend to deploy heterogeneous virtualization environment for data management in order to fit different business purposes, thus causes a lot of trouble later inevitably in the view of data protection.
"It's indeed pretty convenient for us to save data in that way, but every coin has two sides, when it comes to the backup issue, we're totally helpless facing such an enormous number of data comes from different platforms. With thousands of VMs running at the same time, it's impossible for us to implement backup process one by one. If you can, then you must be dreaming." Said one of the technicians in the hospital.
And since Bazhong Maternal and Child Health Hospital holds the fame of a health care institute with satisfying discipline and service quality, over 80 thousand women and children had set this institute as their top choice to come to for professional consultation and medical treatment by 2019, and the number now is constantly increasing, which later results in the explosive growth of data in the hospital's business system.
"With so many patients visiting our system per day, the workload of our internal network has already carried much burden, let alone the data backup process will take up much production traffic if we plan to do so. Under such circumstances, the speed of both sides will be intolerably slow, and I believe no one wants to experience that."
Larger patient base means greater responsibility. Whatever the form is, every patient's personal data is crucial when needed, and a reliable hospital must ensure its availability in emergency situation. "Patients choose us because they trust us, and we can't let them down no matter what happens. Medical care institute like us can't afford to pay the prize of the negative influence made on our patients by a long downtime of business system or any loss of important information. However, we can't make our promises alone without enough data protection." Said Dr. Yuan.
As a result, a scalable and effective data backup and restore solution that can assist the heart of hospital's service system is what needed the most.
Vinchin Solution
One of the features Vinchin Backup & Recovery owns is its high compatibility supports with almost all mainstream virtualization platforms, including VMware, Xen-server and Hyper-V. "This enables us to back up all data with only a centralized operating center, which saves us a lot more valuable time. Besides, Vinchin has also been widely approved in the virtualization industry, since a lot of well-known vendors like Redhat and Oracle trust them and build partnership with them, and this is another reason why we'd choose the company. " Said a specialist in the technology support team.
LAN-Free data transmission is what Vinchin deploys to reduce the occupation of production system and speed up the whole backup and recovery process, that is, to extract production data directly from production storage to the backup storage through FC SAN, without walking through the production network to avoid any network congestion in the production area. "It's totally different from what we used to transfer data traditionally, which has hugely raised our work efficiency." Said Dr. Yuan.
Bazhong Maternal and Child Health Hospital also leverages the Vinchin Backup & Recovery to its best use for optimization business system even under unexceptional accidents through instant restore and file-level restore features. "Our production data is under much better protection since the backup system is amazingly capable of taking over the service within few seconds under emergency, and even recover data at file-level without restoring the whole system when needed, which brings us medical workers so much convenience. Shortly after fully taking advantages of these two features Vinchin provided, the era that we've been dominated by the fear of losing data and waiting for business system to weak up from breakdown has finally become a history, which strongly lifts our confidence to improve service up to a higher level." Said Dr. Yuan.
Result
"With the help of Vinchin Backup & Recovery, things have been getting so much easier. With the multifunctional, effective and centralized web console they provided us, we now can effortlessly achieve goals from fast data backup to VMs instant recovery with simple few steps. Thankfully we met Vinchin, or else we don't really know how long we'll suffer from the complex data environment that takes us so much time to maintain and monitor. The timesaving and reliable solution we learn from Vinchin has greatly boosted our hospital's service to develop and grow worry-free under guaranteed data security level, which we appreciate a lot." Said Dr. Yuan.
DOWNLOAD NOW
YOU CAN ENJOY A 60-DAYS FULL-FEATURED FREE TRIAL !