Vinchin Blog
Vinchin Backup and Recovery v6.0 officially Supports VMware vSphere 7.
Vinchin Backup and Recovery v6.0 officially Supports VMware vSphere 7.
2020-09-25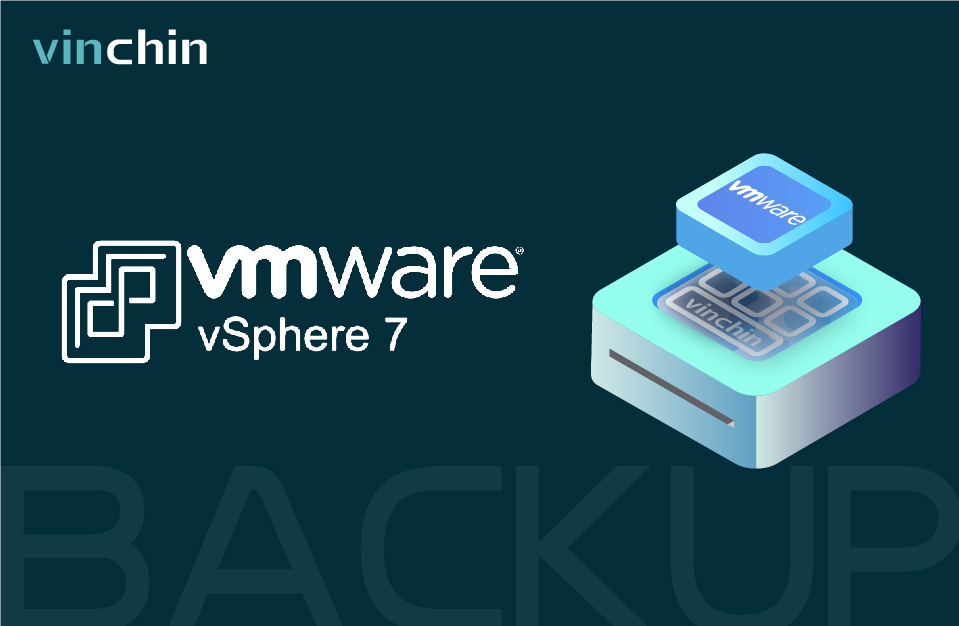 Vinchin Backup & Recovery v6.0 is now generally available, and we are excited to announce the advanced new features that are bound to take your data protection management to a whole new level. The new release of Vinchin Backup & Recovery brings a new intelligent backup and DR solution which is 100% compatible with VMware vSphere 7.

With a wide range of products, VMware has grown into a leading vendor of cloud computing and virtualization software. VMware vSphere is considered to be one of the most advanced and easy-to-use platforms for managing virtual machines. vSphere 7 one of the most anticipated releases of vSphere to date, has built a ton of new capabilities, including drastically improved lifecycle management, many new security features, and broader application focus and support. The latest version allows you to take advantage of the comprehensive data protection functionality of Vinchin Backup & Recovery to protect your VMware environments after upgrading to vSphere 7.  
Support for NVMe types SSD
NVMe (Non-Volatile Memory Express) was designed for SSD, is a communications interface and driver that defines a command set and feature set for PCIe-based SSDs with the goals of increased and efficient performance and interoperability on a broad range of enterprise and client systems. For the latest version of VMware vSphere 7, Vinchin Backup and Recovery v6.0 support for NVMe type SSD backup and restore which will continue to increase in speed along.
Virtual Hardware Version 17 and Products ESXi 7.0.0
VMware vSphere 7.0 offers the new Virtual Hardware 17 (vmx-17). This virtual hardware configuration, available to the VMs running on vSphere 7.0, and adds some additional capabilities. In order for your VMs to benefit from these new features, your virtual infrastructure must be upgraded to vCenter Server 7.0, your hosts must be upgraded to ESXi 7.0, and your VMs must be upgraded with the latest VMware tools. For VM Backup, Vinchin provides high compatibility with the Virtual Hardware Version 17 and Products ESXi 7.0.0, which we retain the ease-of-use and reliability that customers expect.
Synchronously supported for vCenter
vCenter Server is an application that enables you to manage your vSphere infrastructure from a centralized location. It acts as a central administration point for ESXi hosts and their respective virtual machines. As the release of vSphere 7.0, with the vCenter Server also upgrade. The newest Vinchin Backup & Recovery has synchronously support for vCenter 7.0, while you can back up virtual machines in all hosts under the vCenter7.0 cluster environment.
Archive the Local VMware Backups to Cloud
With the growth of cloud services, we are helping organizations achieve the same level of data protection in the cloud as they did on-premises. Now Vinchin Backup & Recovery v6.0 would like to help you archive the Local VMware Backups to AWS Cloud and Alibaba Cloud, and support the newest version of vSphere, ESXi, and vCenter, in case the primary backup got destroyed together with production data, you can restore the VM data from an archived backup file in the cloud.
We are excited about this announcement, as it reaffirms Vinchin's commitment to delivering data availability for any service, for any platform. Vinchin is constantly working to improve the products offered to customers aiming to provide backup solutions based on modern and reliable technologies and positioning security and stability of customer workloads at the center of our goals.
DOWNLOAD NOW
YOU CAN ENJOY A 60-DAYS FULL-FEATURED FREE TRIAL !